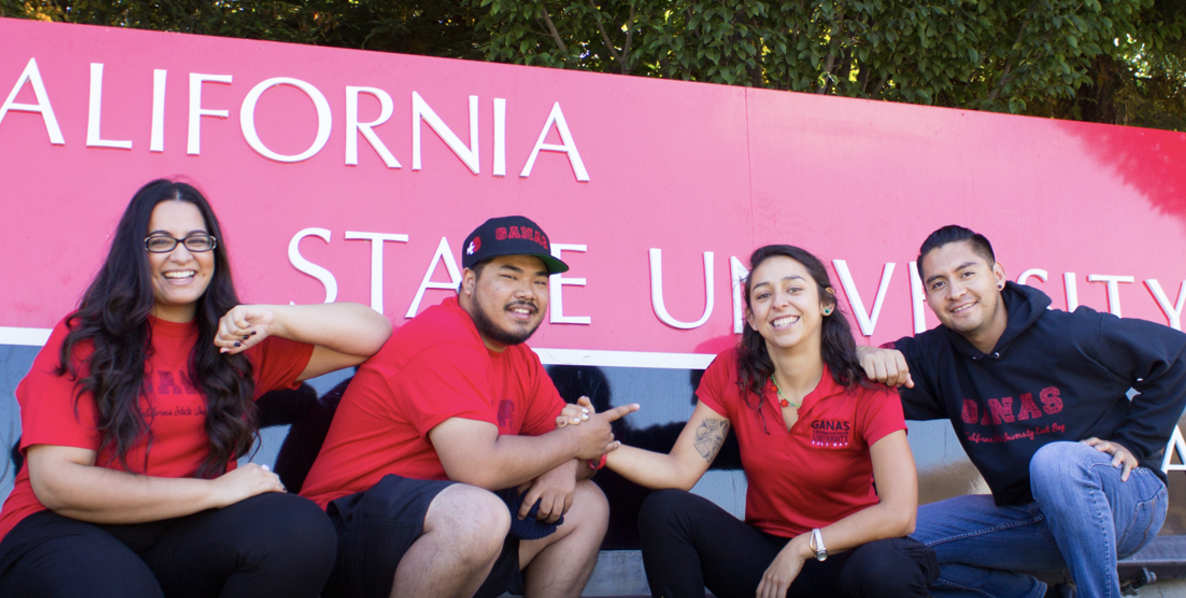 GANAS: A "Familia" Providing Students with Opportunities for Success
BY Maha Sanad
September 24, 2021
The name "GANAS'' holds a dual meaning: while it stands for Gaining Access N' Academic Success, "ganas" is also a Spanish word that means "desire." The students have the desire to graduate and the program has the desire to help them get there.
GANAS is a transfer student enrichment program at Cal State East Bay that targets and serves newly transferred community college students. The program offers double the support helping students with their transition both academically and socially.
Program coordinator Gerardo Ureno Sotelo emphasized that while GANAS is open to all students, it provides Latinx-themed academic content and supportive services. One of the program's aims is to increase the number of Latinx transfer students who graduate with bachelor's degrees.
"One of the reasons that GANAS was developed was based on the statistic that Latino transfer students were not graduating at the same rate compared to other populations," Ureno Sotelo said.
GANAS helps students by providing opportunities that welcome and socialize freshmen and transfer students. The program starts working with students early on in the admissions process and provides transitional support.
"GANAS provided me with a support system--a set of friends across multiple classes to provide a sense of belonging and connection during the year of remote learning," said Omar Alvarez Espinosa, a student in the GANAS program.
These resources include academic advising, one-on-one counseling and social connection events and opportunities. The goal of the program is to minimize any challenges and make the transition process to Cal State East Bay as smooth as possible.
"GANAS provided a safety net in navigating the challenges of my first semester at university. Advising through them allowed me to know exactly what classes were coming up, this reduced my anxiety and allowed me to focus on my grades and getting involved with the [then] remote campus," Alvarez Espinosa said.
The program emphasizes community and refers to theirs as "La Familia," a safe space for students to feel comfortable and be able to identify based on their culture, according to Ureno Sotelo.
"East Bay is the only institution that has an intentional learning community for Latino students," Ureno Sotelo pointed out. "Some of our students come to the East Bay specifically because they want to be a part of that 'Familia' environment."
In 2018, the GANAS program at Cal State East Bay was honored at an event hosted in Washington, D.C. and recognized by Eric Swalwell, the representative for the 15th congressional District of California.
"Our students know that I don't have all the answers, but they know that I'm going to do my best to connect them to the right resources." Ureno Sotelo said that it is a "privilege" to be a part of the GANAS program and provide that support for Latinx students.
Looking forward, while the program was originally developed to serve Latinx transfer students, GANAS is now expanding their services to freshmen starting this year.
Visit the GANAS website for more information about resources and joining the program.