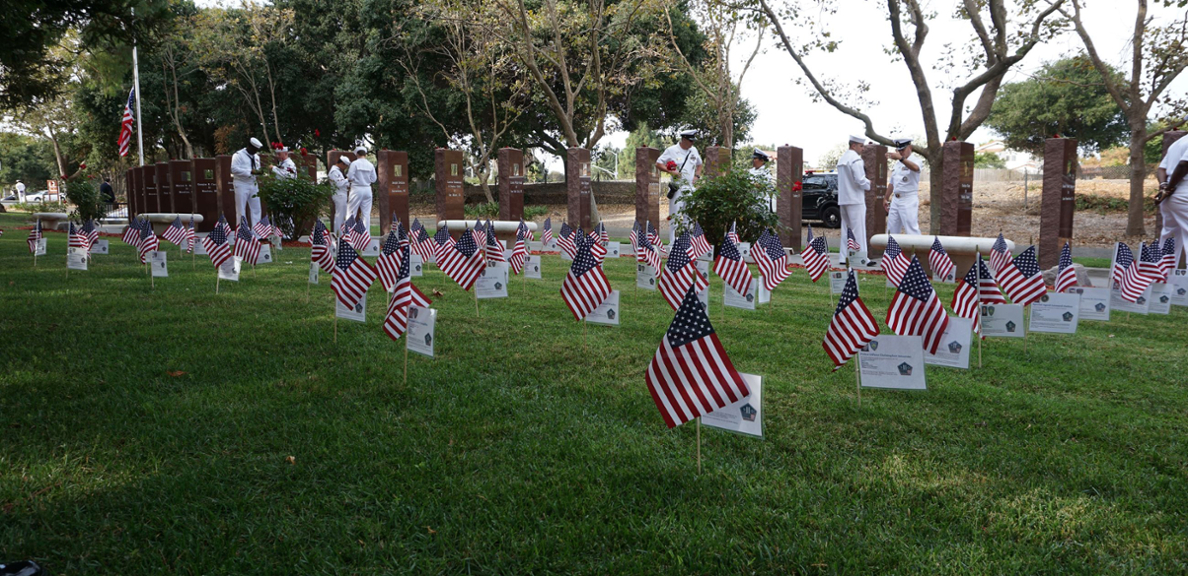 Remembering 9/11
BY Cal State East Bay
PHOTOGRAPHY BY Courtesy of Union City
September 10, 2021
Cal State East Bay students, faculty, staff and alumni are reflecting on the impact of 9/11 this year on the 20th anniversary of the four coordinated attacks that killed more than 2,977 people from 93 nations. 
"It's important to remember 9/11, no matter what your political views are, because of how much that day has influenced society today," said Maha Sanad, a senior studying strategic communications. She explained that many millennials and Gen Z are less sensitive to 9/11 because they naturally don't remember it, but view it as a point in history. 
Vahid Fozdar, professor of history, said that the events of September 11 are seen as one symptom of a disunited and disordered world.
"The influence of 9/11 is like the tentacles of an octopus," said Fozdar. "One tentacle was the widespread perception of Muslims as dangerous people, which allowed governments to get away with monitoring and mistreating them. In sum, the world became less tolerant, less welcoming of diversity, and less friendly to human rights."
Those influences reverberate today, affirmed Sanad. 
"Being Middle Eastern in America especially, we are viewed differently by some people directly because of 9/11," said Sanad. "So for me, it's important to remember 9/11 if only for the reason of how much of an effect it has had on some people's view on my cultural background."
Two regional ceremonies on Saturday, Sept. 11 will honor those lost in the attacks. Union City has planned a 10 a.m observance at its Flight 93 Memorial, the first site in the U.S. created to recognize the 40 San Francisco-bound passengers who died during an attempt to thwart hijackers. The plane crashed in a rural area of Pennsylvania instead of its intended destination in Washington, D.C. 
The City of Hayward will hold a candlelight vigil at 6:30 p.m. to recognize those who lost their lives 20 years ago, as well as everyone whose lives have been impacted by the events of 9/11 over the last two decades. 
Alumnus Michael Emerson '09 (economics) created the Union City and Hayward 9/11 memorials, and had an integral role in 12 additional recognition sites throughout the United States, including the Flight 93 National Memorial in Shanksville, Penn. He said that the events of 9/11 are as globally impactful as the Dec. 7 bombing at Pearl Harbor. 
"This was a world-changing event," Emerson said. "Think about how much it has affected our lives — the Department of Homeland Security didn't exist and is now one of the largest agencies in the U.S." 
Emerson's volunteer efforts ensure that future generations understand the impact of history. "As the saying goes, those who don't remember the past are doomed to repeat it."