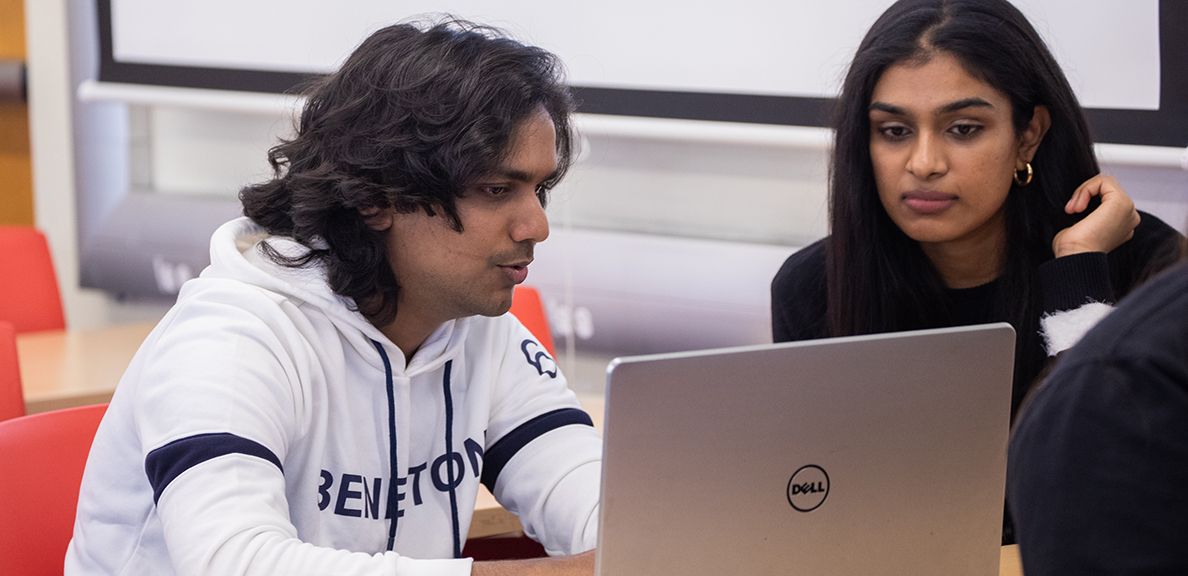 Cal State East Bay Launches New Portal for Students
BY Cal State East Bay
October 4, 2021
MyCompass, a new student portal to provide students with current and specific information about their degree path and supporting resources, launched today. 
The mobile-friendly, virtual one-stop dashboard provides at-a-glance information about students' specific academic advisor, financial aid, billing information and units completed towards the undergraduate degree, a new view of your To-Do list, and much more.
"As the name implies, MyCompass provides students with increased visibility on where they are in their academic journey and guides them to what they need to do next to continue forward," said Veronica Salvador, Dirctor of Administrative Processes. "Students will be provided with clear options for action — and resources and support for their questions — all through an innovative user interface which delivers an enhanced and personalized customer service experience."
The portal also includes direct links to campus forms, and access to MyCSUEB and Blackboard.  
"MyCompass is a virtual one-stop shop for students that provides access to all student platforms and personalized academic information," said Angela Schneider, Interim Associate Vice President, Enrollment Management. "This new portal will give students one place to view information such as financial aid, billing, their academic advisor,  enrollment appointments and much more."
The project was a multi-year collaboration between Academic Affairs, Student Affairs and Information Technology Services.
The goal is to provide a student-centric view of all of the data from various sources at the right time, to include instructions on what a student needs to do next in their journey," said Jake Hornsby, chief information officer. "As the work will never be 'done', this portal will allow us to continue to innovate and add new features the students want or need to make them successful at Cal State East Bay."
Answers to frequently asked questions about MyCompass are available.