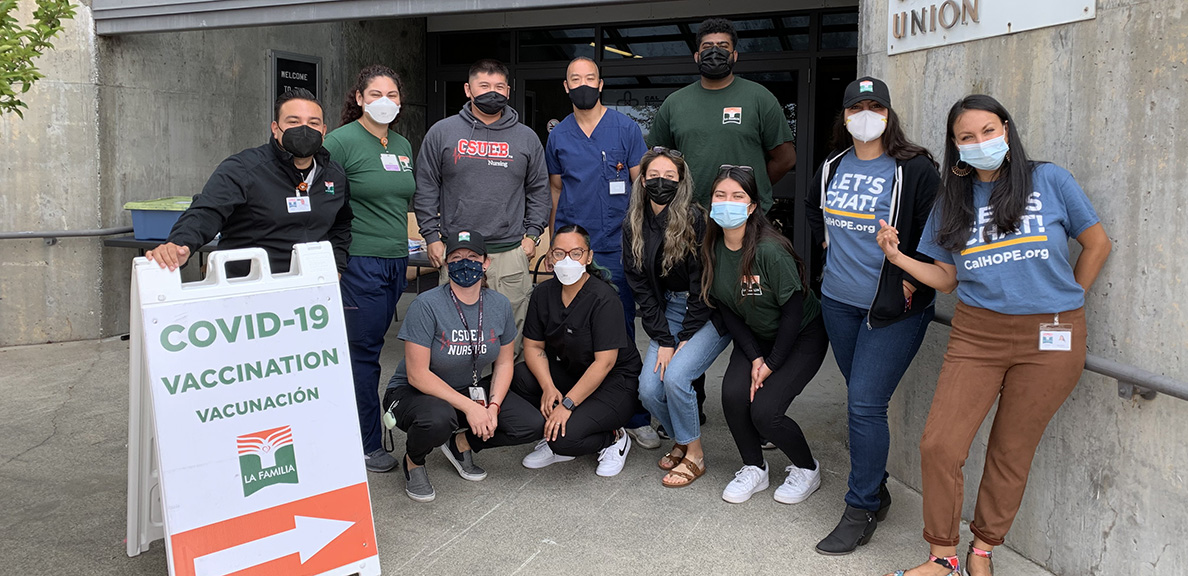 Leading By Example
BY Cal State East Bay
November 19, 2021
The Bay Area is besting the rest of the state when it comes to getting fully vaccinated. Cal State East Bay reflects that trend, based on a report by Cal Matters. 
The university follows the CSU requirement for students who are accessing campus facilities to be vaccinated against COVID-19 or have a valid exemption. As of mid-November, 91 percent of those attending in-person, on-campus classes are vaccinated. Due to high compliance with public health guidelines such as wearing masks, Cal State East Bay has not experienced any transmission of the virus — called community spread — to another person on the campus.
"Resuming in-person education embodies our mission to connect with communities and establish the relationship and trust needed to protect and promote public health, in pursuit of an agenda of health and social equity," said Arnab Mukherjea, Cal State East Bay's chair of public health. "Of course, creating a safe environment is of paramount importance. Students have consistently adhered to the indoor mask mandate, and participated in a culture of safety and care for their fellow humans."
As many students have taken Fall 2021 courses online, they did not need to attest to their vaccination status until they return to in-person classes, but many have done so voluntarily. To date, 76 percent of the total student population has been vaccinated. 
"We are actively preparing for the Spring semester to ensure everyone coming to campus is vaccinated or has a documented exemption with weekly testing compliance," said Jennifer Luna, director of recreation and student well-being.
In California, 63 percent of residents are fully vaccinated. Alameda County reports an 87 percent vaccination rate, and in Contra Costa County 78 percent of those eligible are vaccinated.