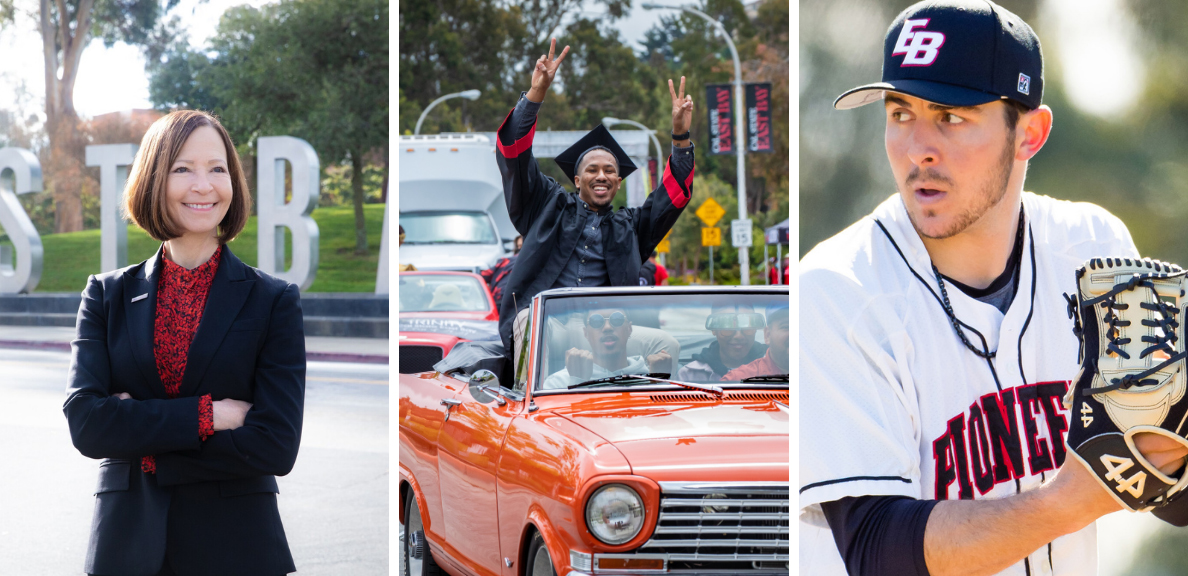 Cal State East Bay's Top 5 Stories of the Year
BY Cal State East Bay
December 20, 2021
The year 2021 was one of transformation and change for Cal State East Bay and its three campuses. 
We began the year with a new leader — President Cathy Sandeen — and welcomed several other new faces in leadership positions as 2021 progressed. 
After most of our faculty, staff and students spent much of 2020 learning, teaching and working from home, we welcomed the opportunity to return in person again as the COVID-19 vaccines rolled out and our campuses opened back up for Fall Semester. 
Here are the top five stories of the year from the university's news center and magazine publications: