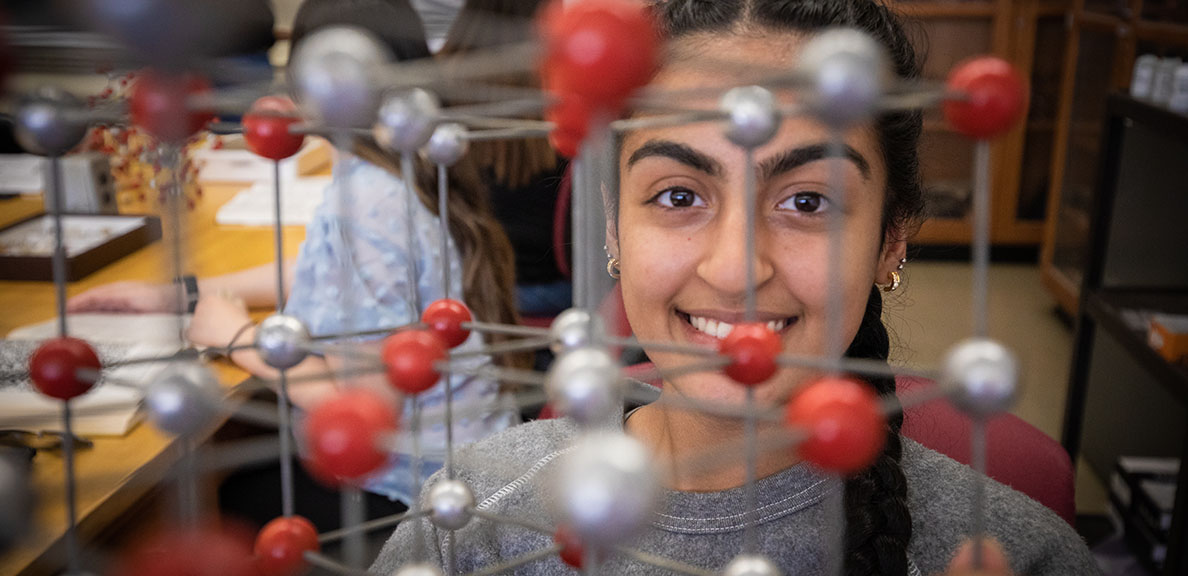 Creating Future STEM Leaders
BY Cal State East Bay
January 24, 2022
Cal State East Bay's Institute for STEM Education has received a $75K grant from Bayer Fund to launch STEM CareerX.
"Our goals are to provide students an opportunity to learn about local STEM businesses, to learn about the educational and career paths of the STEM professionals and to facilitate the development of a supportive relationship between the STEM businesses and their local high school," said Bruce Simon, director of the Institute for STEM Education.
STEM CareerX builds on the decade-long work by Simon and his team to get local students interested and engaged in STEM. The Institute for STEM Education is partnering with Berkeley High School, Emery High School in Emeryville, and the offices of economic development in the two respective cities. High school students will have the opportunity for visits to local STEM businesses to explore careers in-depth, while their teachers will be given programming to use before and after visits to capture students' attention. In addition, teachers will receive resources to integrate the visit into their standard curriculum.
"Local students need access to careers that will allow them to remain in the Bay Area and local businesses need access to the local talent pool. This program will help students make the educational and career decisions necessary to gain employment at a local STEM business," Simon said.
By working with economic development offices and their networks, students will learn about various employment opportunities and the educational and career paths that can lead to a sustainable career in the East Bay. Local businesses will develop meaningful relationships with their local high school, and potential future workforce to support an inclusive and robust economy.
"Throughout the years, the grants given through Bayer Fund have helped strengthen our communities across the United States," said Al Mitchell, President of Bayer Fund. "We're proud to be able to provide support to develop programs that help combat challenges such as food insecurity, STEM education and support services to patients and families managing an illness or disease."