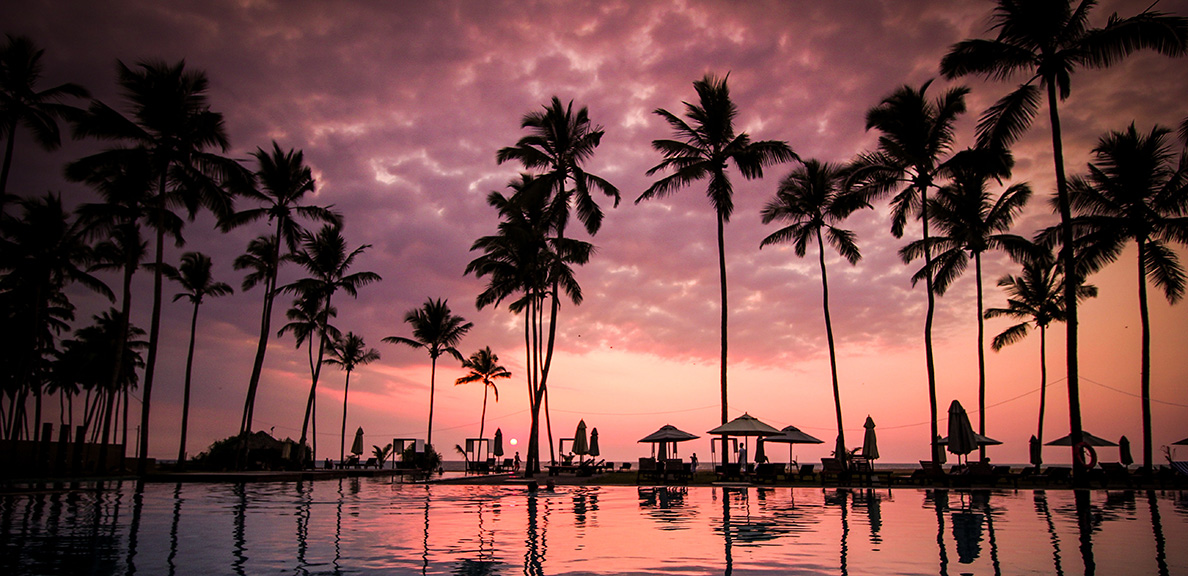 Need a vacation?
BY Cal State East Bay
January 25, 2022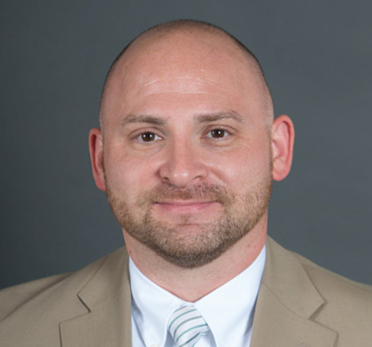 Thomas Padron
The sun is out today in the beautiful East Bay, and it has us thinking about one thing: vacation. 
The last Tuesday in January is "National Plan For Vacation Day" and we asked Hospitality, Recreation and Tourism Associate Professor Thomas Padron for his inside tips. He shared advice and a checklist for planning a memorable trip.
Vacation Planning Tips | Thomas Padron
Planning a vacation can be exciting and stressful at the same time, especially during the past two years. There are many factors to consider when curating a vacation that you have been dreaming of and ensuring that it will turn out just as good or even better than you planned.
Whether you are seeking adventure and exploring, or just rest and relaxation, whether this is a first-time or return visit, and whether this is local, stateside or international travel, paying attention to the details is essential in ensuring your vacation actualizes into fond memories.
Do your research 
Advice: Details, Details, Details.
When planning your vacation, you do have a choice: Plan it yourself or use the advice and services of a travel agent. There are pros and cons of each, and you should consider both when determining what is best for you. The most important aspect for most is the cost of the vacation and in keeping with a set budget. In deciding whether to plan it yourself or seek assistance, consider:
Who will be going on the vacation? (Solo or with family and/or friends)

What activities will be part of the vacation?

What is the budget?

Where are you going? (Local/staycation, state-side, international)

When are you going? (Month, day of the week, time of day – they all matter in the scheme of planning)

Why are you going on a vacation? (Adventure, rest and relaxation, educational, spiritual, health, just to escape, etc.)

How are you getting to/from your destination(s)? (Air, car, ship, train, bus)
Be informed to make the best decisions for your vacation. Seek information from reputable sources whether they be actual people or websites. Friends and family are great resources for information and insight into specific locations and activities. 
Travel agents add another layer in that they can assist in insuring your vacation and can provide reputable and legitimate companies and services. They also can provide you with discounts and complimentary offers. There are also third-party Online Travel Agencies (OTA) (Expedia, Priceline, etc.) that are very useful and budget friendly. 
One recommendation is to use loyalty programs with travel suppliers as these also offer an additional level of service but more importantly, knowing that should your vacation and plans be interrupted; those companies will provide credits and/or refunds. This is where travel insurance is highly recommended; spend the money now to save you money later.
Plan your trip 
Advice: Fail to plan, plan to fail.
Ask anyone who has ever planned a vacation and they will tell you that there are many minutiae to consider. Know your options. The more options you have the better your opportunities for a vacation that fits with your expectations. After determining who will be going, and why you are going, as well as knowing your budget or at least the range, consider:
What activities will be part of the vacation?

Restaurants, food and beverages

Indoor and outdoor activities (reservations needed or not)

Local/cultural celebrations/activities

Where are you going?

High-, shoulder- or low-season

Weather

Distance to the destination(s)

When are you going? 

High-, shoulder- or low-season

Plan for how busy it may or may not be (packed beaches, slopes)

Traveling during a holiday(s) or other high traffic dates

How are you getting to/from your destination(s)? 

Cost of transportation (Air, car, ship, train, bus)

Consider when you want to arrive at your destination

Leave early to arrive early – but also consider cost

Consider a time change (if applicable)

What are the local safety protocols?

Documents you may need to travel to/from the destination(s)

Testing requirements

Required wearables
There are also those who do not like to plan and just want to go and "wing it" and let each day come as it may. While there is certainly nothing wrong with not planning, many prefer to know what they will be doing even if it is just doing the same thing for hours or all day, like laying on the beach basking in the sun to skiing the slopes.
Have a backup plan
Advice: Set yourself up to be successful.
In these times, consider optional and alternative plans should there be something outside of your control. Consider the last two years with almost any and every plan having been canceled. Even having a crystal ball, almost no one could have predicted the immense impact on our everyday lives, not to mention our vacation plans. 
While there is a considerable amount of money and energy that goes into planning a vacation, time should be spent on Plan B, C, and D. What if flights are canceled, the islands do not allow visitors or the ski resorts close? There are things that you can plan for or anticipate and those that you cannot. Always look for other places to go and other things to do. 
Staycations have become very popular, and people have discovered local gems that were always in their backyard, but they never noticed. Consider how the weather has changed plans for millions in the last two years as well. It is just good practice to at least consider what you will do if something changes that is completely out of your control. 
While replanning a vacation is not something any of us wants to do, there is always a silver lining in that you are not alone; many others are replanning as well.
Planning a vacation will always be cause for excitement and anticipation of the adventures that lie ahead. Ensuring that all of the details associated with the vacation are considered is paramount to enjoying the time and experiences that will make up your dream vacation.
---
Thomas Padron is the program coordinator and associate professor for the Hospitality, Recreation and Tourism program at Cal State East Bay. He dreams of a trip to Hawaii to relax in the food and culture of the islands. After following his detailed tips for success, he would pack his one carry-on with his iPad and work laptop and one checked luggage with the necessities, including the one thing he always remembers to bring: his sunglasses.