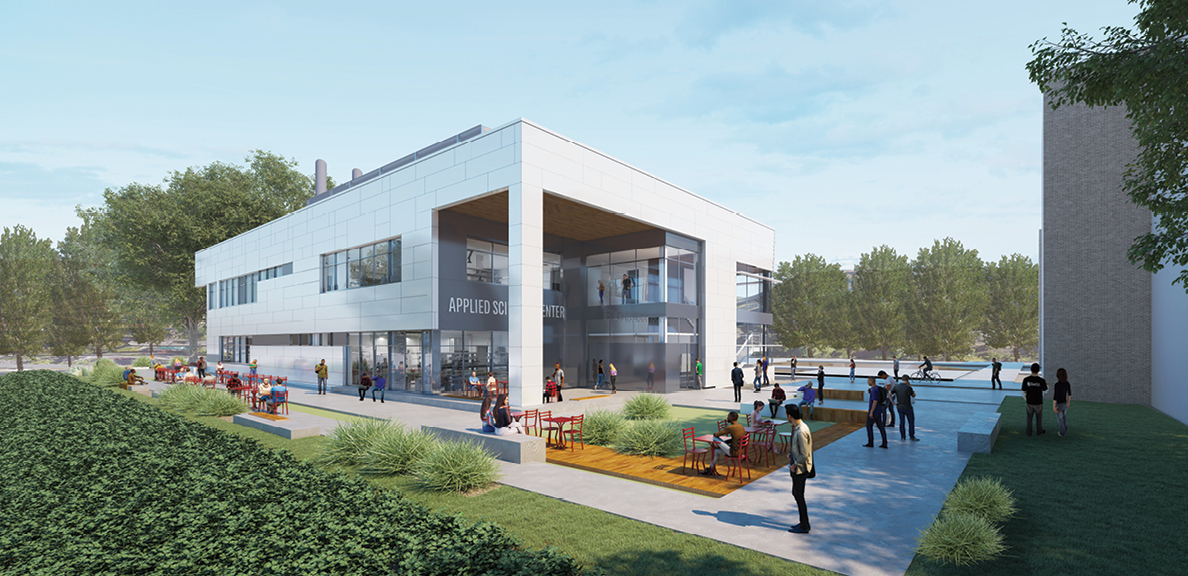 A New Era for STEM Education
BY Cal State East Bay
March 16, 2022
A state-of-the-art STEM facility will soon become reality at Cal State East Bay.
The university has successfully raised the private funds for the Applied Sciences Center, a 21,000 square foot building that will be situated adjacent to North Science, with plans to open in Spring 2024.
"This success has been the work of many partnerships across the university," said Cal State East Bay President Cathy Sandeen. "Faculty helped think about a facility specifically designed to support flexible STEM learning.  Facilities staff envisioned a net-zero, sustainability focused building. Fundraising professionals matched these bold ideas with dedicated supporters. This collaboration exemplifies the work we do to help our students and community thrive at Cal State East Bay and beyond."  
The Applied Sciences Center will prepare Cal State East Bay students for careers in innovative and essential industries. It will also support the learning style that is at the heart of many of the university's majors: peer-to-peer guidance in gateway courses that build strong foundations, interactive research with faculty working alongside undergraduate and graduate students, and cross disciplinary, cutting-edge laboratory spaces. 
The vision for the $30 million Applied Sciences Center was launched with a challenge grant from a regional foundation. Countless alumni and community leaders came forward to support the project, including Marvin and Susan Remmich, Randall and Patricia Davis, the Nancy P. and Richard K. Robbins Family Foundation, Robert Braddock and Cheryl Keemar. 
"By investing in this infrastructure and technology today, we are investing in critical science education for our future students, our community, and the world," Davis said. 
The university plans to break ground on the Applied Sciences Center later in 2022 with a celebration that will highlight the building's features, the outcomes it will have on student learning and collaborative research, and the dedication of the donors who made the project possible.