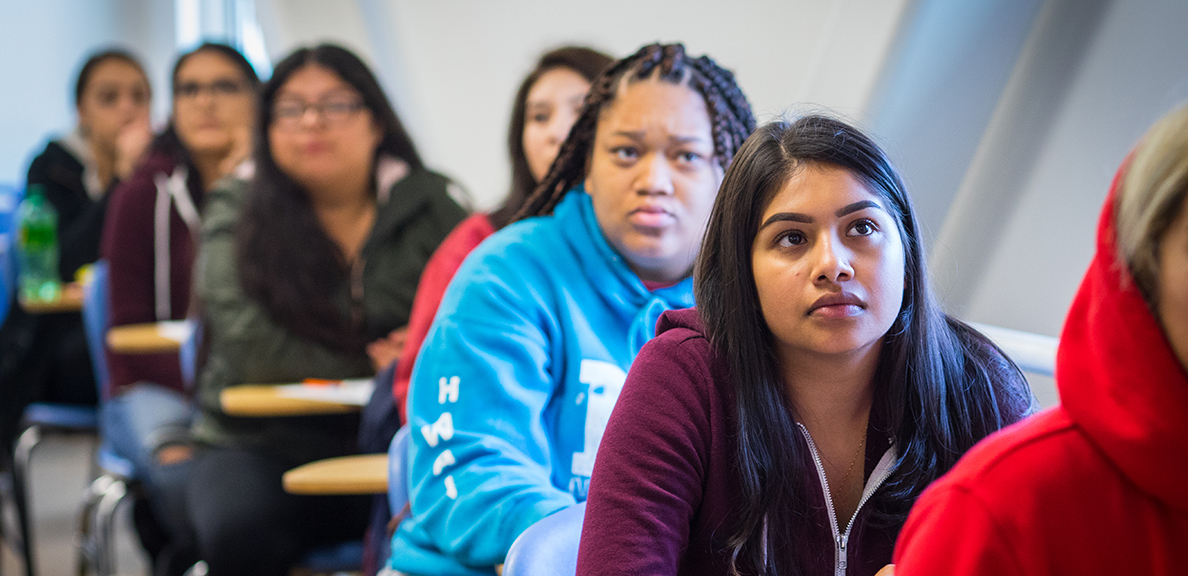 CSU Board of Trustee Votes to Permanently Remove SAT and ACT Requirements Furthering Access and Equity
BY Adelina Elo
March 23, 2022
The California State University (CSU) system's Board of Trustees — the largest four-year public university system in the nation — voted to permanently remove SAT and ACT scores from its admissions requirements. 
This vote permanently adopts a policy that was implemented on a temporary basis due to hardships caused by the COVID-19 pandemic and to mitigate harmful impacts for prospective applicants. 
Moving forward, CSU will be a test-optional institution, which means students can submit SAT and ACT scores — to help with math and English course placement —  but they are not required. 
"I applaud the courage of the Board of Trustees [to permanently remove standardized testing]...," said Robert Williams, dean of College of Education and Allied Studies at Cal State East Bay. 
Students will need to continue to meet other admission requirements, such as being a high school graduate or equivalent; completing the 15-unit comprehensive pattern of college preparatory courses​; and earning a qualifying grade point average (GPA) based on their residency.
Moving away from standardized tests is in-step with other major university institutions. The University of California Regents, for example, voted in May 2020 to suspend SAT and ACT testing requirements through 2024 and eliminate them altogether for California students in 2025.
This movement has not been without controversy. The organization who own the SAT and ACT, the College Board and ACT Inc., believes that standardized testing is an important measure of student preparedness. 
But many school districts, students, parents and advocacy groups argue that the SAT and ACT are discriminatory to underrepresented students. 
Williams welcomes the change in requirements for this very reason.
"Standardized testing has historically been a way to exclude people of color from access to elite schools and access to economic advantage," said Williams.
He explained that standardized tests negatively affect educational access and equity and the removal of them will be an important step towards opening doors.  
Suspension of standardized tests by many colleges did prove to increase the number, quality and diversity of applicants in college admissions according to a Los Angeles Times interview with Bob Schaeffer, the executive director of a nonprofit organization called, the National Center for Fair & Open Testing, who lobbies for colleges to treat students as "more than a score."
Maureen Scharberg, Cal State East Bay's dean of Academic Programs and Services, believes in looking at students as a whole.
"Standardized testing does not serve all students equally," said Scharberg. "It is one data point and is not a good assessment of student success."
Williams and Scharberg argue that high school GPA, and more importantly student support, can help with college success, retention and graduation. 
This is substantiated by a 2019 study, by Kurlaender and Cohen, that the CSU reviewed and considered in deciding the previous temporary suspension of standardized tests. The study confirmed that high school GPA is a stronger predictor of first-year college GPA and second-year persistence. Furthermore, SAT scores did not add predictive value.
Scharberg reframed this from a student's perspective. "Life throws many of our students issues and Cal State East Bay gives them extra support that is emphatic and equitable."
Cal State East Bay provides this through the coordinated care model, where students' needs dictate customized assistance.
For example, students coming to Cal State East Bay as freshmen and sophomores are automatically assigned a specific Freshman and Sophomore Success Team (FASST) advisor that helps make the transition to college easier by mapping out courses and referring them to key resources like financial aid.  
The model includes help from various offices, departments and technology services all working together to help students succeed, said Kathryn Palmieri, executive director of Academic Advising & Career Education.
The CSU's removal of SAT and ACT requirements provides more educational access and equity to enter college, but it is only the first step. Cal State East Bay's coordinated care model gives students the support they need to persist through college, graduate and continue their success post graduation.