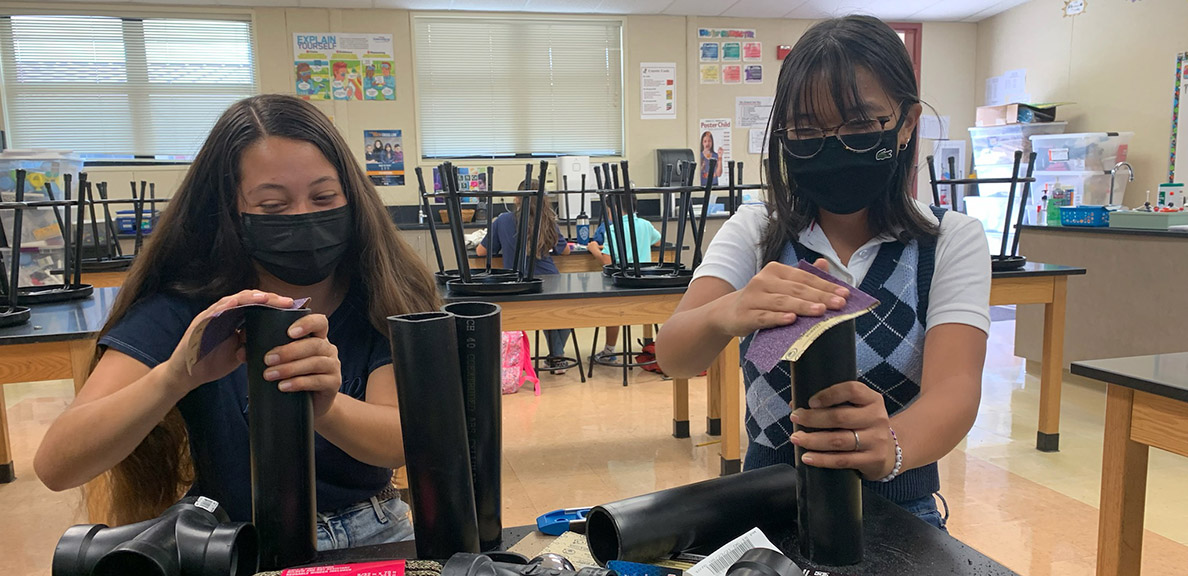 MESA Week Sparks Interest in STEM for Local Students
BY Cal State East Bay
March 10, 2022
Cal State East Bay's MESA (Mathematics, Engineering, Science, Achievement) College Prep Program recently hosted a virtual MESA Week. Local middle and high school students showcased their STEM projects, attended college and career panels, and participated in STEM trivia. 
"Cal State East Bay MESA opened my eyes to the possibilities of engineering. I always loved math and science but never considered or learned about engineering until MESA," said Hillary, a local high school senior. 
The event was an opportunity for teams to compete with other students across the East Bay, expanding their sense of a STEM community and helping to deepen their STEM identity. Students could choose from eight competitions to develop their skills, display their creativity, build teamwork and communication skills, and boost their self-confidence. 
"I am a lot smarter than I thought I was," said Alexander, a local eighth grade student.  "I really came up with a bunch of ideas and was able to solve them in very effective ways."
This work is made possible through the support of partnerships with STEM-focused organizations including Boehringer-Ingelheim, Chevron Richmond, the Dean & Margaret Lesher Foundation, Broadcom Foundation, and Marathon Petroleum.  
"My favorite part of Cal State East Bay MESA is the community, from the seniors that guided me in freshman and sophomore year, to the advisors that taught me techniques and skills, to my MESA peers and the staff that supported me and pushed me to improve," said Serena, a local high school senior. "Without the MESA community, I definitely wouldn't be the confident leader I am today."