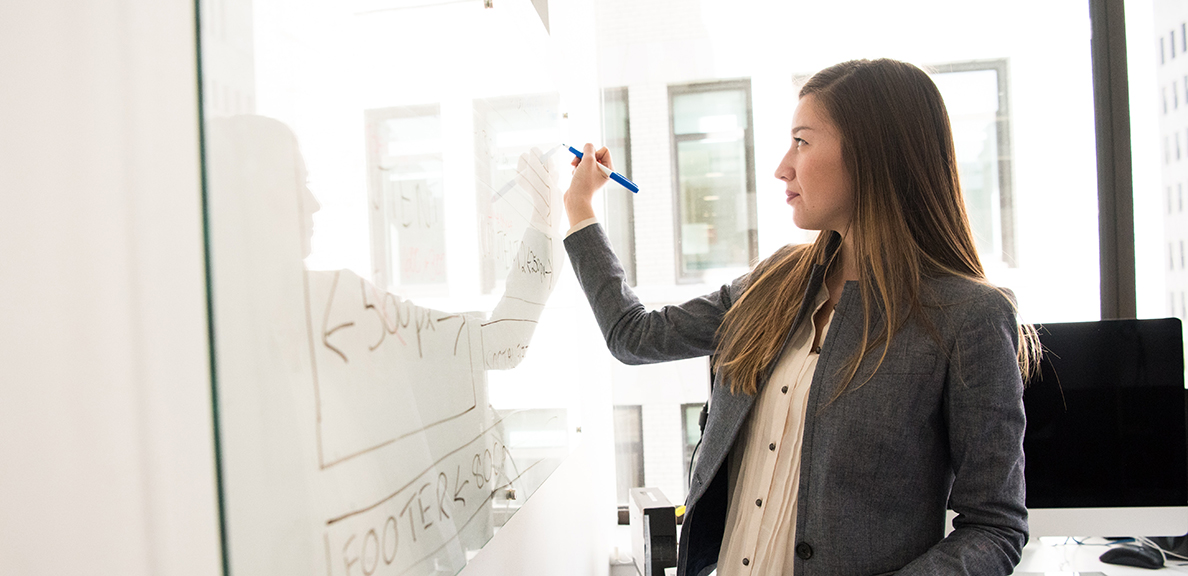 Meet 5 Cal State East Bay Alumnae Who Now Lead Their Own Businesses
BY Cal State East Bay
March 22, 2022
In honor of Women's History Month, Cal State East Bay is celebrating some of our own history-makers–alumnae who started and lead their own businesses. 
Marci Bertuzzi
BS '20 Business Administration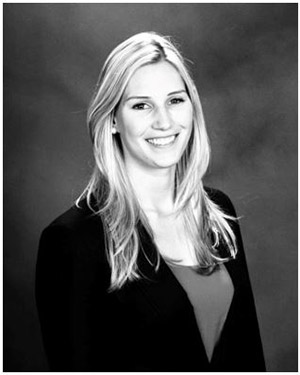 Business: Petra IQ
Role: Managing Partner & Data Strategist
Business location: Headquartered in Los Angeles, CA with remote offices in Austin, TX, Houston, TX, and Atlanta, GA
Overview: Petra IQ is a data strategy consulting firm that helps companies improve data quality, implement data governance controls and improve overall business operations by implementing sound risk management practices. Petra IQ plays a major role in helping clients develop effective strategies for managing data assets under various regulatory contexts as well as providing them with the necessary tools to make informed decisions about how to best use these resources within their organization. By implementing an integrated approach, their clients can maximize opportunities for success while minimizing potential pitfalls in this rapidly changing environment where regulations and technology are constantly evolving.
What advice would you give another woman who contemplated starting a business? 
Owning a business is not for the faint-hearted. It is a hard road to travel but is very rewarding. Stay true to yourself, know your strengths and your weaknesses. Bring people into your circle that complement you in the areas where you are not as strong so you have a well-rounded team surrounding you. Find a mentor, I have many who are experts in different areas--finance, business, communications are at the top of the list. Ask questions, always seek improvement, and constantly work on your forward strategy. Where are you now? Where do you want to be? How do you get there? Update your strategy often. And just leap.
What did you take from your time at Cal State East Bay/Cal State Hayward that helps you today? 
The team projects we were assigned in every class undoubtedly helped challenge me from a management perspective. I was challenged to learn new ways to motivate my teams and learn their strengths so I could delegate tasks effectively so we could all get that A we all wanted. I know that as I continue to grow my company the lessons I learned from CSUEB will help shape how I lead my teams and my company going forward.
---
Doleen Chand
BA '15 Sociology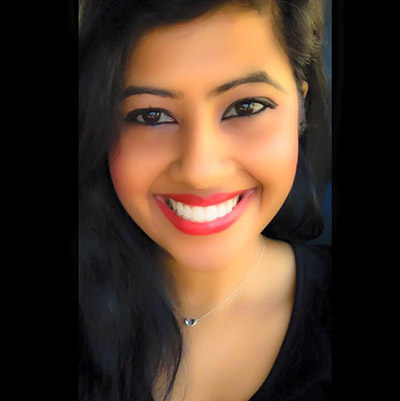 Business: Memoria Sky
Role: Founder & Chief Executive Officer
Business location: San Francisco, CA
Overview: Memoria Sky simplifies funeral planning by helping people navigate the process of losing loved ones and memorializing them in meaningful ways.  The current funeral planning experience is overwhelming, exhausting and outdated. Grieving the loss of loved ones takes countless hours of researching and planning a memorial when such time could be spent grieving with friends and family. These tools include Memoria Pages, a digital obituary and Memoria Marketplace, a place where clients can browse, book services and products offered by empathetic local businesses. Doleen believes there are several factors which make the funeral process complex and difficult, planning and logistics should not be one of them. So, she set out to create a digital funeral community of caring businesses to help make celebrating a loved one's legacy simple and memorable.
What advice would you give another woman who contemplated starting a business?
One obstacle some women face when starting a business is 'impostor syndrome,' which can be debilitating. Second-guessing decisions and feeling full of anxiety can take a toll on their business idea's progress. Remember that no one, not even yourself, should stand in the way when you believe what you are doing is worthwhile.
What would you tell your younger self?
Always stay curious, never stop learning, and settle for nothing less than ongoing transformation. Always focus on your potential instead of your limitations and enjoy the journey.
---
Christa G. Marting
BS '85 Geology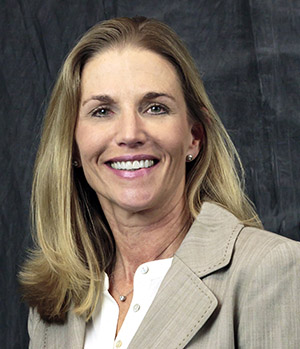 Business name: ETIC (Environmental Technology International Corporation), an engineering, environmental consulting and construction firm. 
Role: President/CEO/Owner
Business location: Pleasant Hill, CA
Overview: Since 1991, ETIC has provided environmental consulting, engineering and turnkey services in remedial and clean construction. ETIC's areas of service include but are not limited to site assessment, UST services, storm water and water quality compliance, biological services, environmental general contracting and field services, and environmental remediation. ETIC has been successful in acting as a regulatory liaison for environmental remediation, compliance, property transfer, redevelopment, and construction projects. What separates ETIC from other firms is its size, professional expertise and high-quality work. 
What advice would you give another woman who contemplated starting a business?
Make sure you are absolutely passionate about what you are going to do. I learned that passion fuels you. You never get tired of what you're doing. Be confident in your authentic self and don't EVER give up!
What would you tell your younger self?
ALWAYS follow your intuition. Let your moral compass be your guide. There were times when I knew what the right thing to do was or the right decision was, but I let people talk me out of it.  In these situations, it turned out I was right.  I should have been more outspoken and adamant about convincing others to listen to me. I learned this later in my journey, but wish I started out with the same confidence that I have now.
---
Elnaz Sarraf
BA '12 Art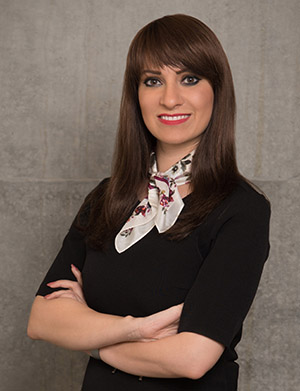 Business: ROYBI
Role: Founder & CEO
Business location: San Jose, CA
Overview: Over 250 million children are at risk of not reaching their potential because the education system is one-size-fits-all. Technology can act as a supplement and become an extension of our teachers to travel and reach children anywhere in the world. It can also create a smarter link and collaboration between teachers, parents, and students. Products like ROYBI Robot, Time's Best Invention of 2019, are the next step in incorporating technology into education. With this robot's AI technology, an interactive learning environment is created to provide children with smart assessments that can be utilized to set milestones and roadmaps for personalized learning.
What is the most gratifying part about owning a business?
I always wanted to make a difference in this world, and enabling people to benefit from quality education has been a cause that's been very close to my heart. But obviously, there are other benefits of owning a business. I've been speaking with many entrepreneurs over the past few years about building a business. One of the big reasons they have started a company has been to control their financial outcomes or financial freedom. Many entrepreneurs start their businesses to increase their income, reach their dreams, and unlimitedly have a more significant and significant meaningful impact.
What woman do you admire?
My mother has a significant role in raising me as a strong woman and teaching me that I can do anything I want in life as long as I work hard for it. I am lucky to have such a supportive family growing up, and even to this date, my mother is one of my biggest inspirations and supporters when it comes to the ups and downs of my Startup journey. I admire her strong personality and dedication to our family and business.
---
Fern Stroud
BS '03 Business Administration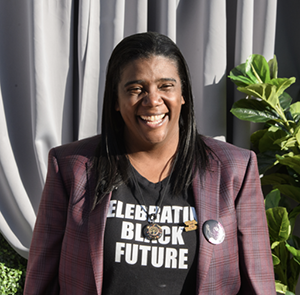 Business name: Black Vines
Role: Principal/Owner
Business location: Oakland, CA
Overview: Over a decade ago, Fern Stroud noticed that the access to Black wineries, Black wine labels, and other Black wine lovers within the community was slim, if not non-existent. After gaining more access to vintners of color, she realized that the wine community at large is filled with invisible barriers that block access to luxury experiences and growth within the industry. Black Vines® is the longest-standing Black wine festival in the country and California's preeminent curator of Black wine experiences and special events, celebrating culture, art and wine education that brings together Black artists, Black musicians, Black winemakers and vintners. It was voted USA Today's #1 Wine Festival in the country.
What advice would you give another woman who contemplated starting a business?
I would advise women to stop contemplating and take the leap into starting your business. You can ONLY learn as there is no such thing as failure when you're learning along the way.
What woman do you admire?
I admire all women who wake up every day to change the world and make it better than the day before.