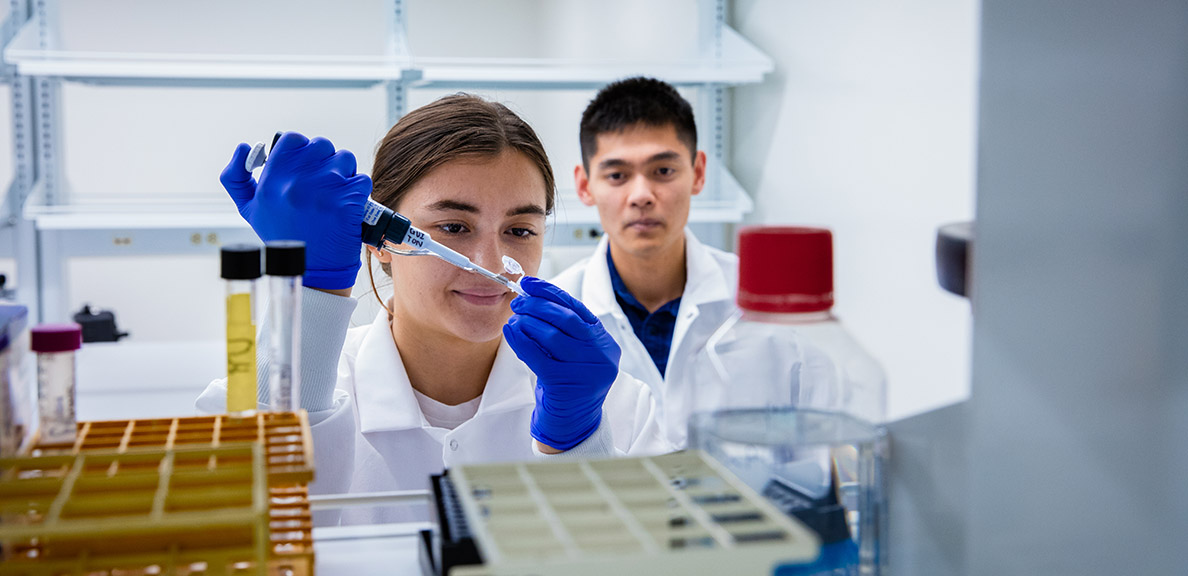 Opening Doors to a STEM Career
BY Maha Sanad
March 4, 2022
The Career Awareness and Preparation (CAP) Program has partnered with Lawrence Berkeley National Lab (LBNL) to launch a new nine-week internship program for Summer 2022. The Advancing STEM Pioneers in Research on Energy Sciences (ASPIRES) internship program will give ten undergraduate students the opportunity to work at the world-renowned Berkeley Lab.
Joining the ASPIRES Program is a great way for students to get a foot in the door and set themselves up for success in the STEM field. Having an internship at Berkeley Lab would create networking opportunities with real industry professionals.
"The internship program pairs East Bay's undergraduates with Berkeley Lab mentors to work on some of the world's most important challenges through various projects," said Mazie Mauricio, the CAP program coordinator.
Additionally, interns will gain hands-on experience and gain exposure to everyday life at the research facility.
"Students will gain real tangible experience from this world-renowned lab in a STEM environment where they will build professional experience like technical lab skills and soft skills like communication and teamwork," Mauricio said. And with that, they'll be able to learn even more valuable skills which are necessary for their careers."
Interns will be a part of the energy sciences area intern cohort where they will have summer networking activities such as scientific seminars and facility tours. While the CAP Program is open to students from any major, the ASPIRES Program has a scientific focus.
"The focus is a lot on energy sciences so we're going to have students working on materials that are going into new batteries and new types of renewable energy," said Erik Helgren, a professor in the Department of Physics. "They're the ones who are going to be doing the cutting edge science that is going to change the world for the better — sustainability, global warming, the biggest problems of our day." 
The preferred majors for the program are biology, chemistry, earth and environmental sciences, engineering, math, physics, and statistics.  
"Students in those realms are a natural fit for this internship opportunity," said Helgren.
The university has had a long tradition of reaching out to local industry partners and national laboratories in the Bay Area to find research and experiential opportunities for Cal State East Bay students. The Pathbreaker Program was developed four years ago and was the first structured program that existed between Cal State East Bay and Berkeley National Lab.
Through that program, masters students were able to gain research experience in environmental sciences and biology sectors.
"During the Berkeley Lab-CSUEB program, I had a ton of positive experiences. I was able to see and experience the day-to day-activities and duties in which a scientist carries out each day" said Nydra Harvey-Costello, a masters students in the 2018/2019 cohort of the Pathbreaker Program."After the internship, I completed my Masters in Environmental Geosciences at CSUEB in Spring 2020, and I am now working as a Geochemist at Berkeley Lab with Brimstone Energy, supported by Cyclotron Road — I'm so happy to be back."
The ASPIRES Program prioritizes accessibility with no GPA minimum or lab requirements necessary for students to apply.
"We don't all start from the same place. Making adjustments like this is necessary to provide all of our students a chance at an opportunity that can make such a big positive impact on their lives" said Mauricio.
The standard boiler plate requirements for high-caliber internships are usually 3.0 or 3.5 GPA to apply. After initiating the conversation about making the ASPIRES Program as accessible as possible to Berkeley Lab, the lab was able to find a new process that does not use those standard requirements.
"We're really happy that they worked with us as partners to make this a more accessible program," said Helgren.
The ASPIRES Program hosted various professional development workshops throughout February to help students prepare their materials, such as resumes and cover letters, before applying for the internship at Berkeley Lab. While these workshop dates have passed, students can still prepare to apply for the Berkeley Lab internship by submitting materials to The Institute for STEM Education and CAP for review by Friday, March 11.
The ASPIRES Program also prioritizes finding paid opportunities for students. This program in particular will compensate interns with a two month fellowship with a $5,400 stipend plus $3,000 cost of living allowance for those two months.
"It's a very generous internship, I wish I would've had stuff like this when I was a student," said Helgren.
Keep an eye out for the ASPIRES Program as they plan to continue their partnership with Berkeley Lab and carry it out annually alongside the already established CAP Program.
For more information on how to join the program and taking the first step for setting yourself up for success in the STEM industry, go to the ASPIRES Internship Program website.
Visit the Berkeley Lab website for more information about their breakthrough work in Energy Sciences.