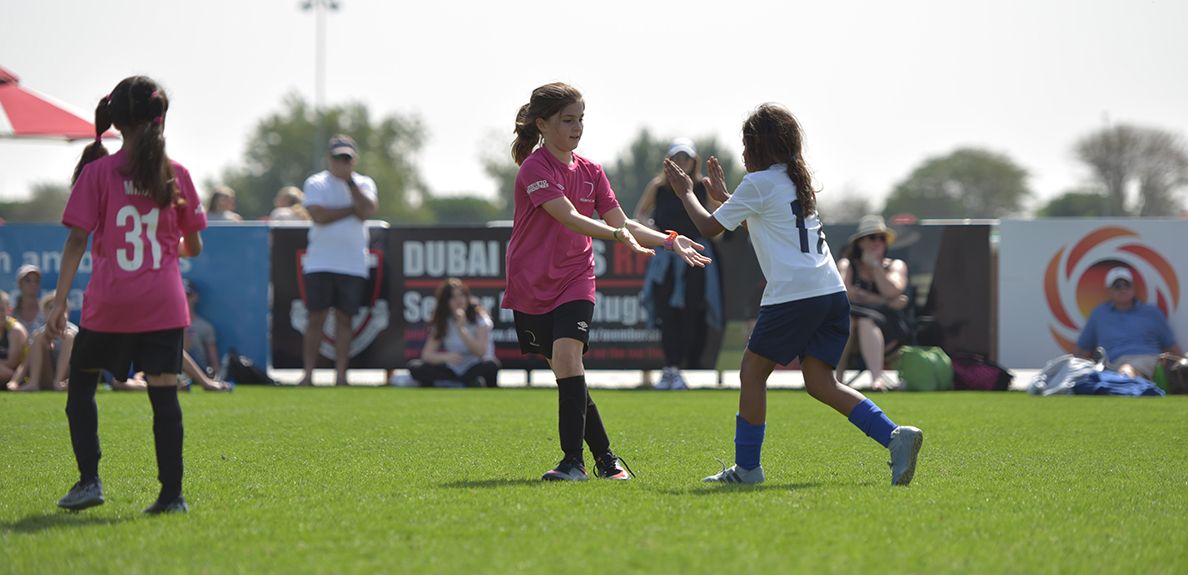 Fifty years since Title IX — How have women's sports changed?
BY Cal State East Bay
June 23, 2022
Title IX, the 1972 act that impelled a women's sports boom, turns 50 years old this week. Cal State East Bay's Center for Sport and Social Justice, whose mission is to promote inclusion and social justice in sport, just released a research-based report, done in collaboration with Saint Mary's College, with support from the Positive Coaching Alliance Gender Equity Initiative, summarizing how coaches and administrators can continue to support equality for girls and women in sports. Their findings were presented this week to 20 thousand attendees at Girls in Motion: Summit for a Healthier Future
Based on their research, here are the top 10 tips to empower coaches and administrators across the nation to level the playing field for girls and women in sports.
1. Promote Girl-Only and/or Girl-Centered Programming: Having girl-only and/or girl-centered programming is a key part of many effective programs, oftentimes relating to culturally and gender-responsive programming as a whole.
2. Ask Girls What They Want: When asked what they want in sports, most kids (including girls) say fun and an opportunity to try their best. Specifically, provide opportunities for girls to voice their opinion in program design and delivery of athletic/physical activity. 
3. Develop Skills Then Introduce Healthy Competition: Developmentally appropriate and cooperative skill development in fun, low-pressure environments give girls the opportunity to build confidence for future organized sport. 
4. Emphasize Social Support From Family and Friends: Peer and family support, especially from mothers, increases girls' feelings of competence, enjoyment of activities and persistence with sports. Families also serve as role models through both direct and indirect involvement. Conversely, teasing and taunting by coaches and non-sport playing peers, particularly related to insecurities around physical appearance, "attractiveness" to peers and loss of "femininity," were cited as strong concerns among girls who left sport.
5. Support Women Coaches: Recruiting, training, retaining and mentoring women coaches positively impacts girls' experiences in sport and retention in sport. For African American and Latinx girls, it is additionally impactful to have coaches with racial and ethnic identities that connect with the girls they serve.
6. Train All Coaches How to Coach Girls: Require or support coaching education for all coaches that includes information related to recognizing and eliminating gender inequity, sexism, stereotypes, gender bias and racism.
7. Make Uniforms More Accessible: Provide functional, practical, culturally-aware and comfortable uniforms. Well-fitting, girl-oriented uniforms facilitate girls' play. 
8. Design Culturally-Responsive Programs: Provide translated materials through multiple communication channels, create low-cost opportunities and build connections with families in order to effectively recruit and retain girls from underserved communities.
9. Create Accessible Opportunities: Program factors such as transportation and facility safety, as well as cost in general, should be addressed to meet the needs of participants. 
10. Add Intentional Girl-Centered Policies and Procedures: Solidify girl-centered practices through clearly articulated policies and procedures aimed at increasing and retaining girls' participation in sport. Monitor and evaluate policies on a regular basis in order to assess whether girls' needs are being met. Title IX and applicable state laws should also be monitored and evaluated when relevant.