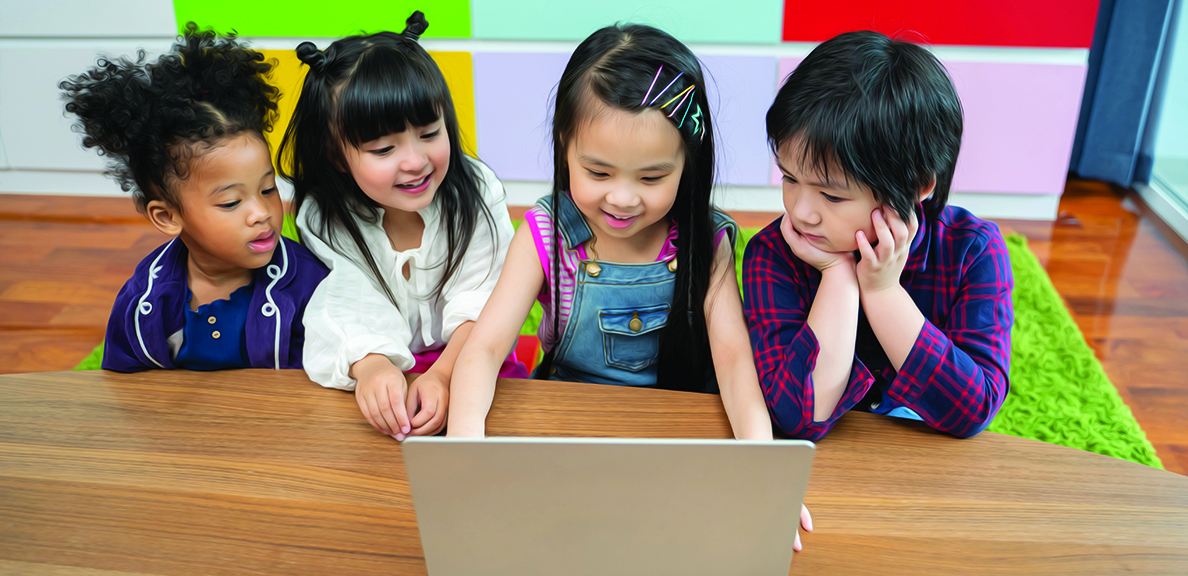 New Faces in Children's Media
BY Maha Sanad
June 9, 2022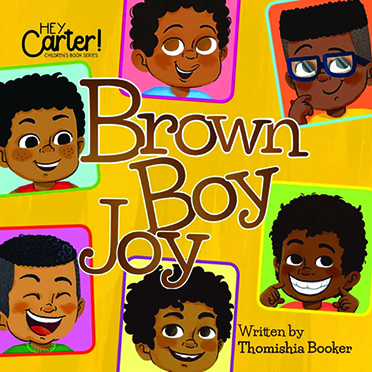 Cal State East Bay alumna Thomishia Booker writes "Hey Carter," a book series about Black children.
Children's media is at the forefront of the fight for equal and accurate representation of all identities as the push continues for greater diversity in mainstream media — and at least two Cal State East Bay authors are part of the movement toward inclusiveness and equality. 
Because childhood is a critical period of development, the media children consume greatly affects how they view themselves and the world around them. And while children's media is far from perfect as a diverse representation of cultures and identities, there are signs of progress. 
"Children start to formulate opinions about where they fit in the world and what the world thinks of them through the media they consume," explains Thomishia Booker '06 (Sociology), an author of books written for Black children. "Children's media can impact how a child thinks about themselves, so it's important that the messaging be intentional." 
Since children are particularly vulnerable to messages in the media, the underrepresentation and negative portrayals of certain identities, such as racial minorities, are especially detrimental. 
According to psychologyinaction.org, a scientific website written by UCLA psychology graduate students, if they are exposed only to representation of majority identities such as white males, children who do not fit into the category can feel 'othered,' unimportant, and invisible. More than that, they can strive toward unattainable expectations and become disappointed when they realize they do not 'fit' into common media portrayals. 
To ensure that children feel represented in the media they consume, authors and lecturers are increasingly including characters of all races, genders, socioeconomic statuses, shapes, sizes, and abilities in their work. 
"Children's media is a mechanism for learning," Booker says. "It's important that the content in children's media reflect the diverse society we live in and for Black children to see accurate reflections of themselves. We want all children to be able to learn about experiences that differ from their own."
In the past decade, children's media has been embracing greater  diversity. Recent examples of films, TV series, and books exhibiting diversity include:
"Hey Carter!" Booker's book series, which depicts Black children positively.

"American Born Chinese," a comic book by Cal State East Bay alumnus Gene Luen Yang, that authentically portrays the Asian-American experience. 

"Encanto," a current film with an almost entirely Latinx cast about a multigenerational Colombian family. 

"Turning Red," a current film that authentically portrays growing up as Chinese-American and includes diverse representations of  East Asian and Southeast Asian characters. 

"Coco," a recent film with an all-Latinx cast that portrays Mexican culture. 

"Doc McStuffins," a Disney Junior TV show that portrays a successful Black family, starring a young Black girl who aspires to become a doctor like her mother. 

"Sesame Street," the long-running PBS show that includes diverse representations, including racial minorities, LGBTQIA+ characters, neurodiversity, characters on the autistic spectrum, and more. 

"Molly of Denali," PBS's action-adventure comedy follows the adventures of resourceful 10-year-old Molly Mabray, an Alaska Native girl. It is the first nationally distributed children's series in the U.S. to feature an Alaska Native lead character.
Cal State East Bay student Xitlali Chipres remembers feeling represented after watching "Encanto" with her three-year-old brother. 
"I love the family aspect of the movie," Chipres says, "and I'm very glad that my little brother is seeing representation of not only our culture in the media but of darker-skinned people within our race who are usually not shown or spoken about."
Changing false narratives about Black children, particularly Black boys, motivated Booker to create her "Hey Carter!" books. "I noticed there were limited books with Black boys on the cover and I knew I had to change that. There are more children's books with animals in them than there are books for Black children and that is unacceptable."
Booker believes that if she had experienced more relatable stories and characters while growing up, it would have changed her life's trajectory. 
"I would have felt seen and validated," she says. "Growing up, I wasn't always proud of being Black. I didn't see the beauty in my hair, facial features, or skin color. I spent a lot of time trying to conform out of fear.
"I am happy that I have created a brand that will prevent children from going through what I experienced." 
Yang shared a similar childhood experience in a PBS interview. "Growing up, I did go through a period when I really struggled with my own ethnic heritage," he recalls. "I think every kid goes through this period where you want to excise everything that makes you different. 
"It took me a really long time to come to a place where I felt like I accepted myself as a Chinese-American," he adds. "A lot of my work is about that."
Diverse representation in media isn't merely an attempt at inclusion, but affording underrepresented individuals equal opportunities to tell their stories. Still, when it comes to portraying more representation in mainstream children's media, producers, authors, and other creatives face an additional challenge — their work must make money, and that means it must appeal to widespread audiences.
Cal State East Bay's Steven Cleveland, a lecturer in the ethnic studies and history departments, has faced this as a filmmaker and Black scholar. 
"I've had an uphill battle," Cleveland says. "There is a monolithic view of what types of films that BIPOC [Black, Indigenous, and people of color] audiences will or will not support."
As a result, Cleveland strives to provide his students with the tools they need to produce commercially successful films that provide equal representation for diverse audiences. "There is a need to diversify the notion of what BIPOC cinema is…I emphasize the importance of voting with your dollars for the types of media that you'd like to see more of."
As part of the richly diverse Cal State East Bay community, Booker, Yang and Cleveland are pioneering diversity in children's media to ensure positive, diverse characters and stories for the next generation of consumers.