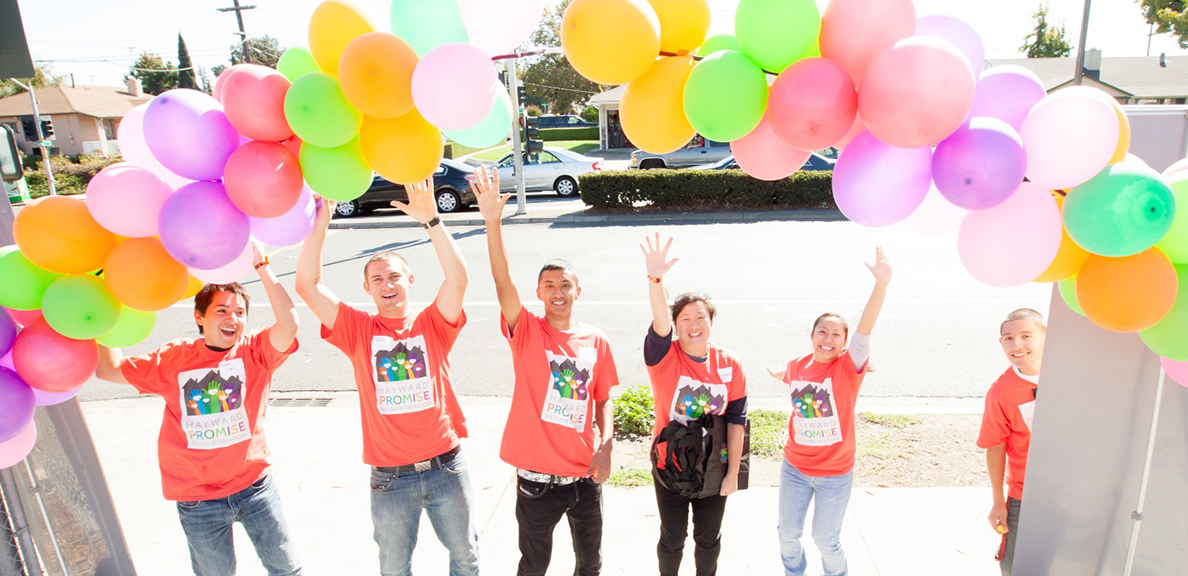 A Boost For Hayward Promise Neighborhoods
BY Cal State East Bay
July 29, 2022
In their last year of federal funding, Cal State East Bay's Hayward Promise Neighborhoods has received a much-needed investment. California made a three-year commitment of $1 million annually for HPNs, a collaborative partnership working to ensure educational success from cradle-to-career and a safe, healthy thriving community for all living in Hayward.
California is the second state to invest in Promise Neighborhoods and this move creates a pathway for sustaining Promise Neighborhoods initiatives that have relied exclusively on five-year federal awards. Without the state investment, HPNs' infrastructure was in jeopardy, leaving children and families at risk of losing much-needed support. 
"I am very grateful and hopeful that HPN has a path forward to sustain the essential infrastructure that allows our partners to continue working together for our children and families," said Executive Director of HPNs Edgar Chavez. "The pandemic has placed added stress on students, caregivers and educators and disrupted many of our students' college and career aspirations due to new barriers. We must continue to do whatever it takes to keep students and families at the center of our work as we navigate the ongoing challenges of the pandemic and economic uncertainty families are currently experiencing."
According to Chavez, HPNs has been especially vital during the pandemic. South Hayward was one of the top zip codes in the Bay Area with the highest number of COVID-19 cases that highlighted the disproportionate impact the pandemic had on working-class communities of color. HPNs partners individually and collectively led efforts to ensure vaccinations, technology access and infant supplies were available.
The three-year financial commitment from the state will give HPNs time to pursue additional resources to sustain its work.