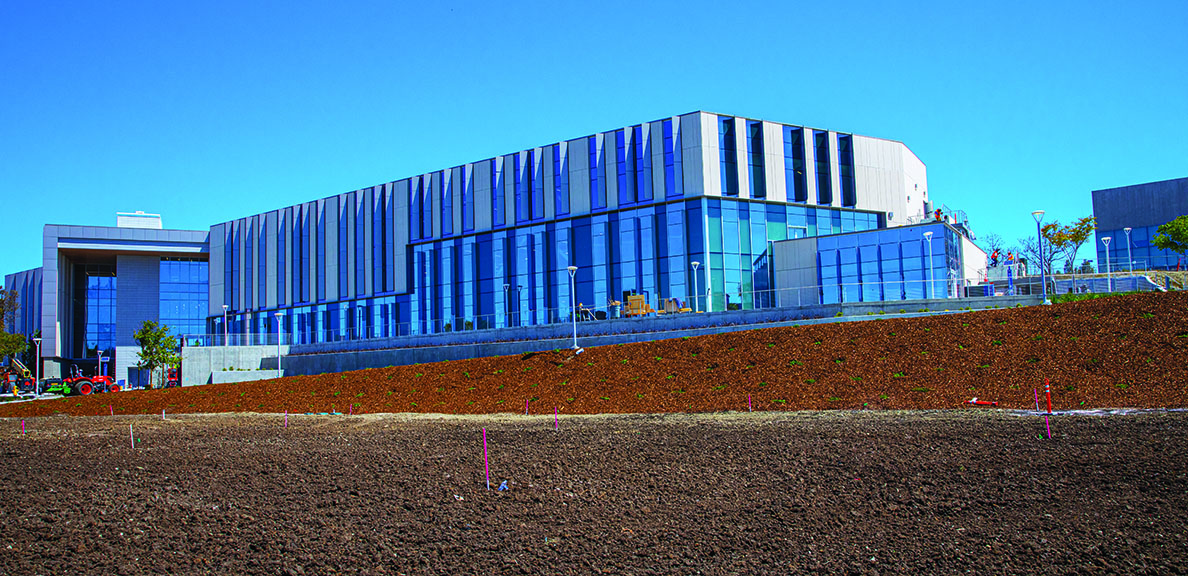 A Place for Discovery
BY Cal State East Bay
PHOTOGRAPHY BY Garvin Tso
August 1, 2022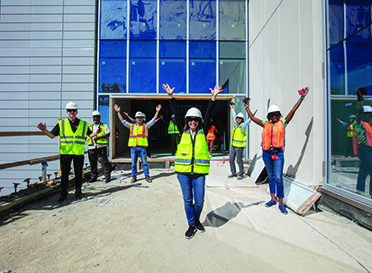 When it opens its doors this fall, Cal State East Bay's new CORE building will serve as the new university library — and so much more.
In addition to a place where students can study, CORE will be a technologically advanced space designed for collaboration and innovation. Located in the center of campus between the science buildings and the university union, it will be home to the Student Center for Academic Achievement and Hub for Entrepreneurship. 
Kyzyl Fenno-Smith
Librarian
What makes the CORE building unique?
The CORE is a next generation academic library that will offer students a technologically rich space in which to create, collaborate and study. There will be student spaces for different student needs including research, tutoring, knowledge production, affinity collabs, and reflection, among others. It is the library faculty's goal to ensure that the CORE reflects the lived experiences of East Bay students and their communities. The CORE I dream of is an inviting, warm, hospitable space for our students and the campus community.
What excites you most about the new space?
The opportunity to see students claim their library spaces and to co-facilitate their visions for using the CORE and its resources for their specific educational journeys. I look forward to learning from how students use the spaces and being awed by their creativity and agency.
Sara Schupack
Interim Director of the SCAA
What makes the CORE building unique?
Its look, its location, and the way it offers a range of spaces for a continuum of activities, from informal to formal, individual to collaborative.
What excites you most about the new space?
The library, and the SCAA as part of the library, offer students many lifelong skills, including self-efficacy and identifying and utilizing resources. The central location, along with the layout, with each floor offering a different approach to learning, will likely enhance our ability to provide such lasting skills. The spirit of innovation and collaboration embodied in the new building, its conception and design, could inspire SCAA and library staff to work together in new ways and encourage all visitors to explore, relax, inquire and learn in a comfortable and exciting setting. SCAA student staff are dedicated to student success and feel great pride in the work they do. I expect that the new building will only add to their positive experiences with us.