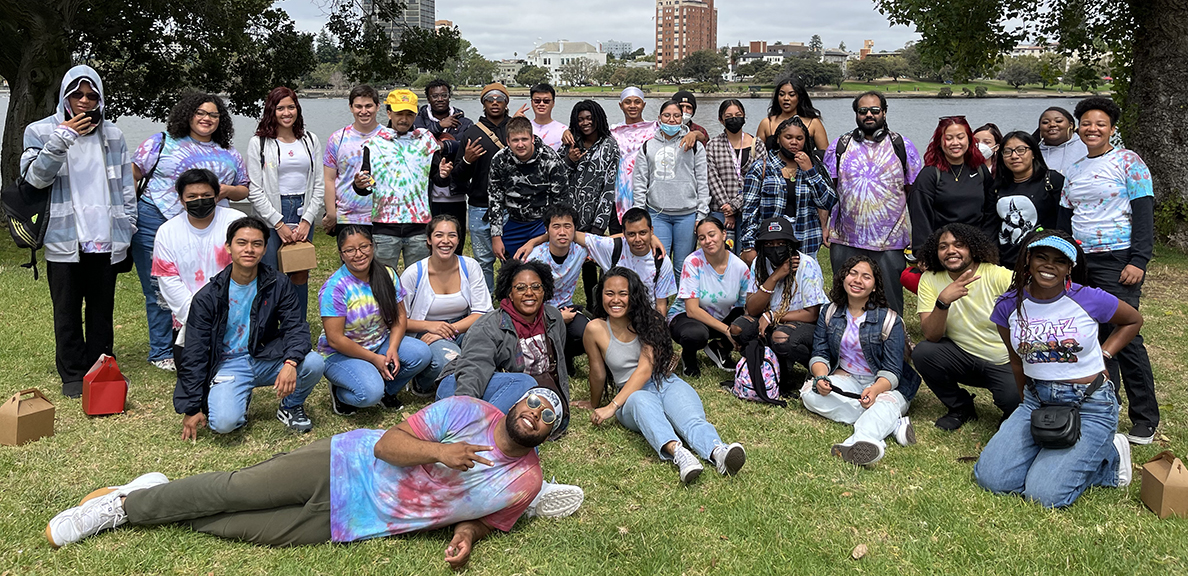 A 'STEP' in the Right Direction
BY Adelina Elo
August 4, 2022
Starting at a four year university — whether you're a first-year or transfer student — can be overwhelming. This feeling is further amplified for those students from underserved communities who face many of the same issues as other college students, but also deal with challenges that are endemic to their situation.
This is where the new Summer Transition Empowerment Program (STEP) comes in. 
Providing a home-away-from-home experience
STEP is a ten-day immersive program for incoming first-year and transfer students from underserved backgrounds, running from July 24-August 5. It is a way for them to experience a slice of college life and help smooth the transition from their previous institution to Cal State East Bay. 
Participants call Cal State East Bay home during these ten days with all expenses covered through the Pioneer Pathways initiatives, funded through a grant from the Stupski Foundation.
Creating a sense of belonging
Many students from underserved communities say they experience imposter syndrome, which is loosely defined as doubting one's abilities, feeling like a fraud and/or feeling that one does not deserve their success. 
"STEP helps address this through programming that focuses on team building, identity development and creating internal and external support networks," said Martin Castillo, associate vice president and dean of students. "It helps students feel a sense of belonging on our campus and within higher education."
Making connections for success
The STEP program also introduces student-participants to a variety of campus resources, such as academic advisors, financial aid and Student Equity and Success (SEAS) counselors. These connections help bridge the gap between students and the help they need to be successful. 
Jaylen Jones, a peer mentor said he wants students to finish the STEP program with confidence. 
"I want them to know that there are people who want to see them win!" Jones said. "And if they are struggling, they can ask for help because we are here to advocate for them."
Building a team to power the program
While the STEP program is housed in SEAS, it was developed in partnership with departments working on the Pioneer Pathways initiative. The campus-wide project team included Academic Program and Services, Diversity and Inclusion Student Center, Educational Opportunity Program, Student Life and Leadership and Institutional Effectiveness & Research.
Creating a future plan
For its inaugural run this year, the program was opened to all incoming students to attract interest and attendance, though the primary goal is to partner with underserved students. 
"Although STEP begins with the two-week residential summer program, our hope is that it continues throughout the first year of the students' time at Cal State East Bay," Castillo said. "We plan to have a few organized events throughout the fall and spring to keep this cohort of students connected and supported [so they can succeed and earn their degree]."