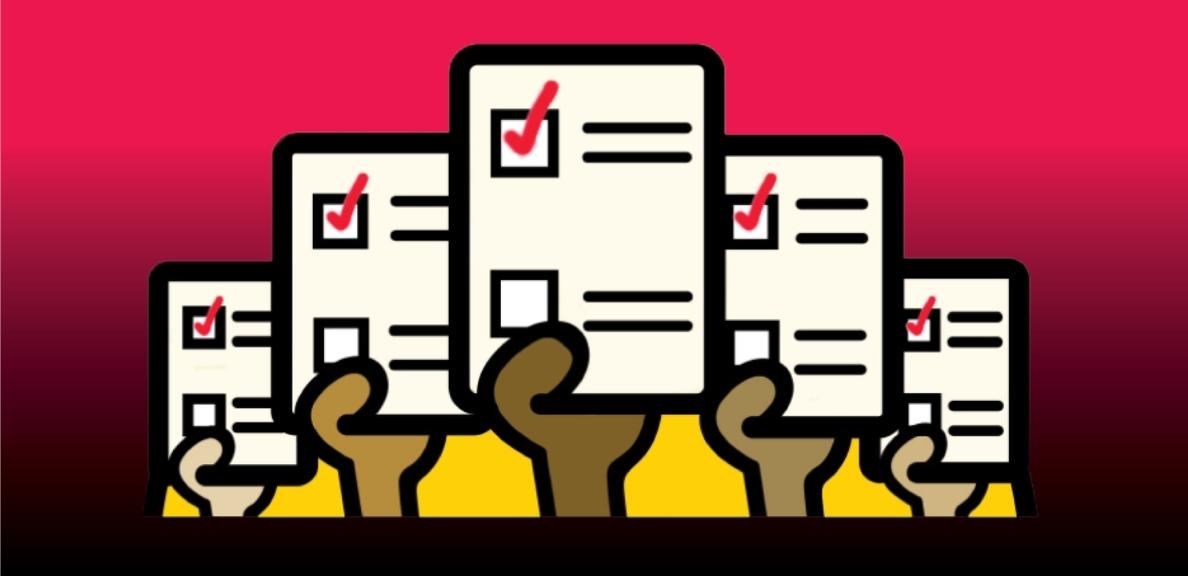 CA Voter Registration and the Ballot Bowl
BY Cal State East Bay
September 19, 2022
With midterm elections in November, we hope to see an engaged campus community as our shared future is decided. Do your part by registering to vote and voting in this election. National Voter Registration Day is Sept. 20 and Election Day is Nov. 8. We strongly encourage you to ensure you're registered to vote in advance. Cal State East Bay is participating in the Ballot Bowl Competition where all California higher education systems can compete to register the most students to vote. The California Students Vote Project will track student voter registration here and the competition ends Nov. 8. Let's show our peers that Pioneers are ready to make our voices heard! 
In addition to registering online, the Associated Students, Inc. (ASI) office located in UU 314 has voter registration cards available to pick up and fill out. Drop off your completed ballot card in the Alameda County Voter Box next to the Old & New Union. 
Ashmita Ahluwahlia, ASI President/CEO, urges fellow students to register to vote. "To see the change, you must be the change. Registering to vote is a step towards creating the future you want to see in our country," she said. 
We recognize that not every member of our campus community is eligible to vote. Still, your voice matters and can make a change in our community! Get involved in the upcoming election by telling friends, family, and peers about the importance of voter registration and voting in the upcoming elections. Creating dialogue around today's community issues is critical and a way for all of us to be civically engaged. 
Jilian Manlapaz, ASI Director of Legislative Affairs, said, "Voting is your chance to take a stance on issues that you care about. If you're not eligible to vote, your voice is still important and you can get involved by sharing your thoughts with friends and family about the importance of voting in the upcoming elections." 
Danvy Le, Ph.D., CSUEB Assistant Professor of Political Science, said, "Since not everyone can vote, those who have that privilege should exercise it. They should exercise it for themselves, but also use that right to give voice to those who are not granted access to the political system. Voting rights in the United States is under attack, states are increasing restrictions on voting, creating barriers to voting in ways that disproportionately harm communities of color. This is happening as women's reproductive rights are under attack, as our politicians look once again at the definition of marriage — if those who can vote choose not to, it further weakens our democracy."
2022 Key Election Dates and Information
Tuesday, September 20

: National Voter Registration Day

Monday, October 24

: Last day to register online before Election Day

Tuesday, October 25

: Same Day Voter Registration is available; voters can "conditionally" register and vote at a county elections office or polling location after the voter registration deadline

Tuesday, November 8

: Election Day