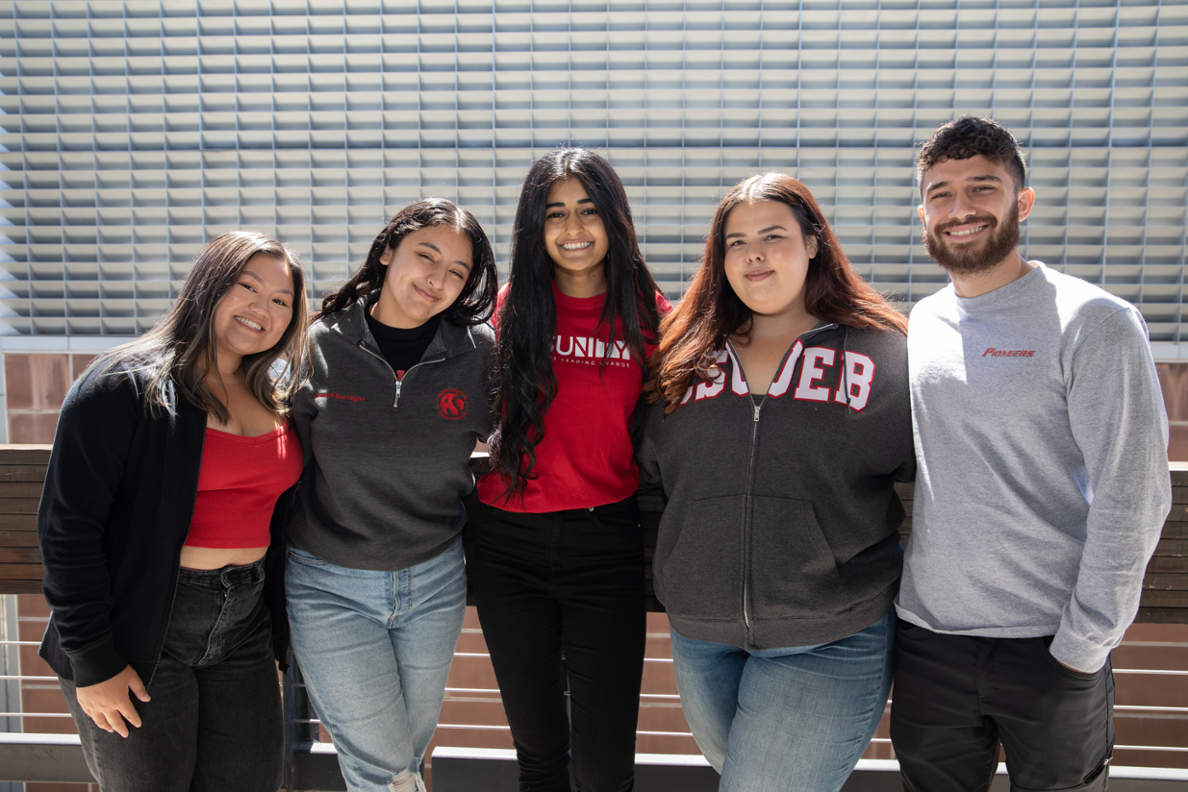 Fall 2023 Application Period Starts October 1
BY Cal State East Bay
PHOTOGRAPHY BY Garvin Tso
September 29, 2022
Ready, Set, Apply!
Cal State East Bay – along with the other CSUs – will start accepting applications to the fall 2023 term on October 1, 2022. Students can apply for admission through the Cal State Apply systemwide portal at calstate.edu/apply. The priority application period closes on November 30, 2022.
Access For More Students
In fall 2023, the CSU will be able to increase enrollment with significant growth on several campuses.
"In the true spirit of the CSU's mission to provide an affordable and accessible education, thousands of new seats will be available across the 23 universities this coming fall for incoming first-year and transfer students," said April Grommo, CSU's assistant vice chancellor for Enrollment Management Services. "There is no better time to enroll at the CSU, as we have ramped up student success services and redoubled our efforts to guide current, new and prospective students toward obtaining their college degree."
Impaction Designation Lifted
Some historically high-demand universities will also be released from the CSU impaction designation, allowing access for more students. Cal State East Bay is one of the schools that will no longer be designated as impacted as of 2023-24.
Additionally, highly sought degree programs, such as business, engineering, psychology and kinesiology at many CSUs will now have the capacity to accommodate more students.  
Budget and Program Support
California Governor Gavin Newsom's 2022-23 spending plan will allow the CSU to enroll an additional 10,000 students, while the continued success of Graduation Initiative 2025 in increasing graduation rates will create ample opportunities for new first-year, transfer, teacher credential and graduate students.
Become A Pioneer
Check out our Future Students page to learn about admissions, financial aid, housing and more. Make sure to stay connected by filling out the Request for Information form so that you can be the first to know about upcoming events, get access to a pre-enrollment counselor, and receive up to date admission information.
Application Assistance
You don't have to do it alone. CSUEB is here to help!
 "There are many ways you can get support from our Outreach team throughout the application process," said Katie Avila, CSUEB's director of Outreach. "Our counselors host multiple application workshops for anyone to attend throughout the months of October and November that will walk through each step of the application. We also go to local high schools and community colleges to host workshops for students at those schools."
 For 1:1 support, applicants can schedule an appointment with an Outreach Counselor to help you with the application process, explore academic programs and resources available at Cal State East Bay.
Upcoming Events
There are also various ways to connect. You can attend one of the many workshops and college information events including:
Saturday, October 22, 2022
9:00 a.m-12:00 p.m.
Hayward Campus
Please make sure to R.S.V.P.