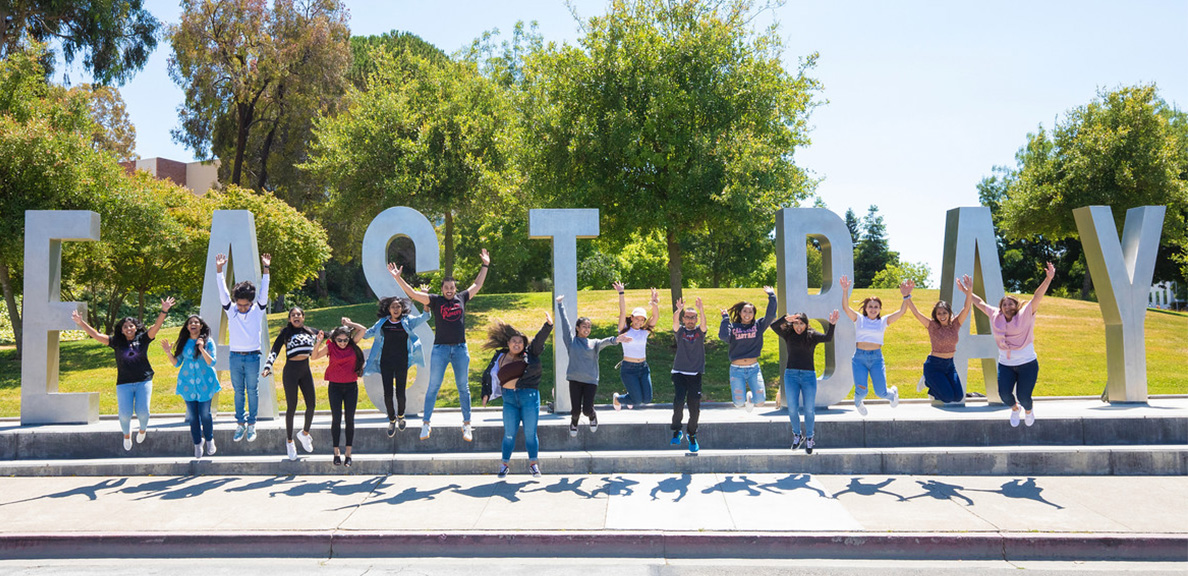 Cal State East Bay "Unboxes" Virtual Campus Tour
BY Adelina Elo
PHOTOGRAPHY BY Garvin Tso
November 23, 2022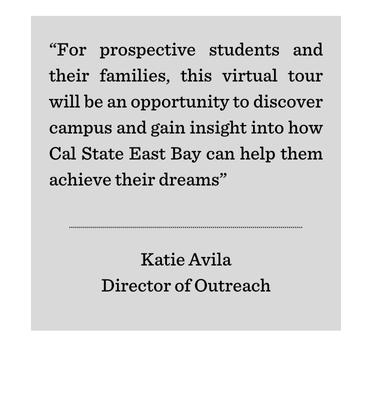 Exploring college at the palm of your hands
For many students, visiting campus is a ubiquitous part of the college decision-making process because it gives a first-hand view of the school layout and campus life. Cal State East Bay is giving students the opportunity to not only explore the campus physically but also virtually.
Through the new virtual tour, students can see spaces and environments they will be learning and growing in for the coming years.
The tour highlights key spots on campus including the new CORE building which houses the university's library, the Student Center for Academic Achievement (SCAA) where students can get tutoring, as well as the Hub for Entrepreneurship, a collaboration space that will foster interdisciplinary team development.
It also gives students a glimpse of their classroom experience with a video that shows the various ways a student can access classes. Whether a student wants to be 100 percent in-person, hybrid (in-person or online) or taking the class at their own time, the video embedded in the classroom section shows the many learning options that fit students' needs.
The tour also spotlights student life, like what a dorm looks like at Pioneer Heights housing, what activities are available at the Recreation and Wellness (RAW) center or what the annual fall festival, al Fresco, is like.
Angela Schneider, Associate Vice President, Enrollment Management, said the tour "offers a tangible campus experience to prospective students and their families. It provides highlights of what makes Cal State East Bay special with immersive content to encourage visitor participation and exploration." 
In other words, it is a virtual slice of life at Cal State East Bay and its location in the heart of the Bay Area.
Establishing a relationship with students
At the beginning of the tour, students and visitors can provide their contact information so that Cal State East Bay can provide them with more resources.
The contact information collected will go into the university's customer relationship management (CRM) system so that customized communications can be sent to visitors. It's a way to establish rapport and get prospective students connected to the campus right from the start.
In addition to exploring the campus, the virtual tour has direct links to the
Cal State Apply
website and the ability to
schedule an in-person visit
.
The tour is featured on multiple pages on the Cal State East Bay website, including the Future Students page. It will also be part of email campaigns, shown at outreach events and made available in a new portal being developed for prospects and applicants launching next year.
But you can access it right here, right now!