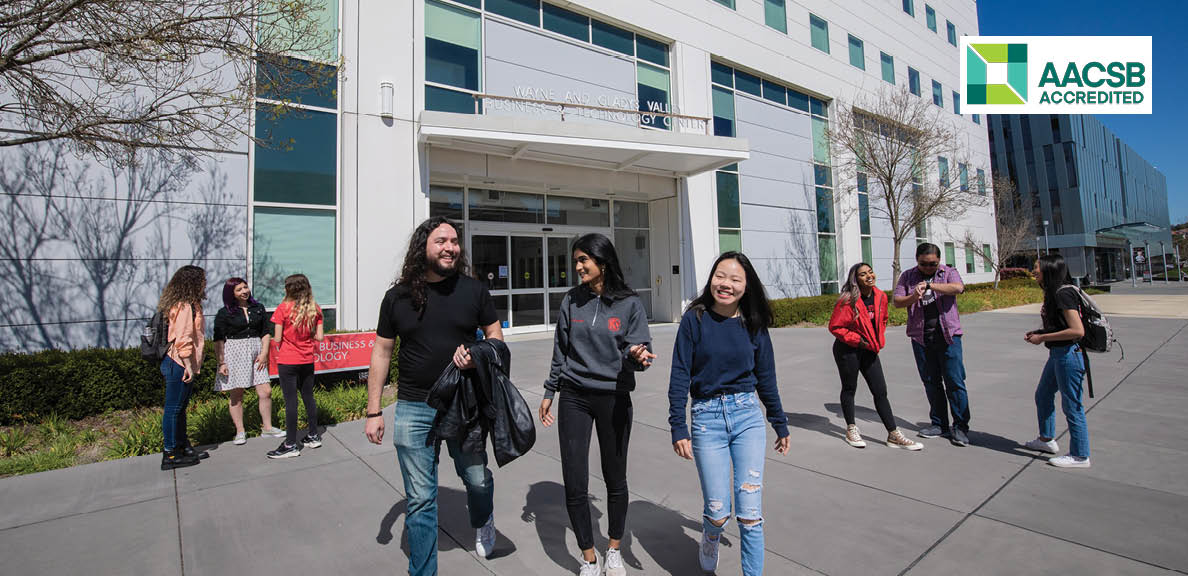 College of Business and Economics Receives Accreditation Extension
BY University Communications & Marketing
January 26, 2023
AACSB announces that 45 business schools have extended their global accreditation in business, nine have extended their global accreditation in accounting, and one business school has achieved initial accounting accreditation.
AACSB accreditation has been synonymous with the highest standards in business education for more than a century. Today, the College of Business and Economics at Cal State East Bay has earned an Accreditation Extension. 
"AACSB congratulates each institution on their achievement," said Stephanie M. Bryant, executive vice president, and chief accreditation officer of AACSB. 
Accreditation requires rigorous internal focus, engagement with an AACSB-assigned mentor, and peer-reviewed evaluation. During this multiyear path, schools focus on developing and implementing a plan to align with AACSB's accreditation standards. These standards require excellence in strategic management and innovation; student, faculty, and staff as active participants; learning and teaching; and academic and professional engagement.
"The business accreditation extension from AACSB is a testament to our collective commitment to continuous improvements," said Gangaram Singh, dean of the college of business and economics. "The extension highlights our mission to provide a quality business education focused on excellence in all areas, including teaching, research, curricula development, and student learning." 
Established in 1957, the College of Business and Economics serves the whole of the East of the San Francisco Bay Area with classes offered on the main Hayward Campus, the satellite campus in Concord, at the Oakland Professional Development Center, the San Ramon Valley Conference Center and also online via the Cal State East Bay Online Campus.