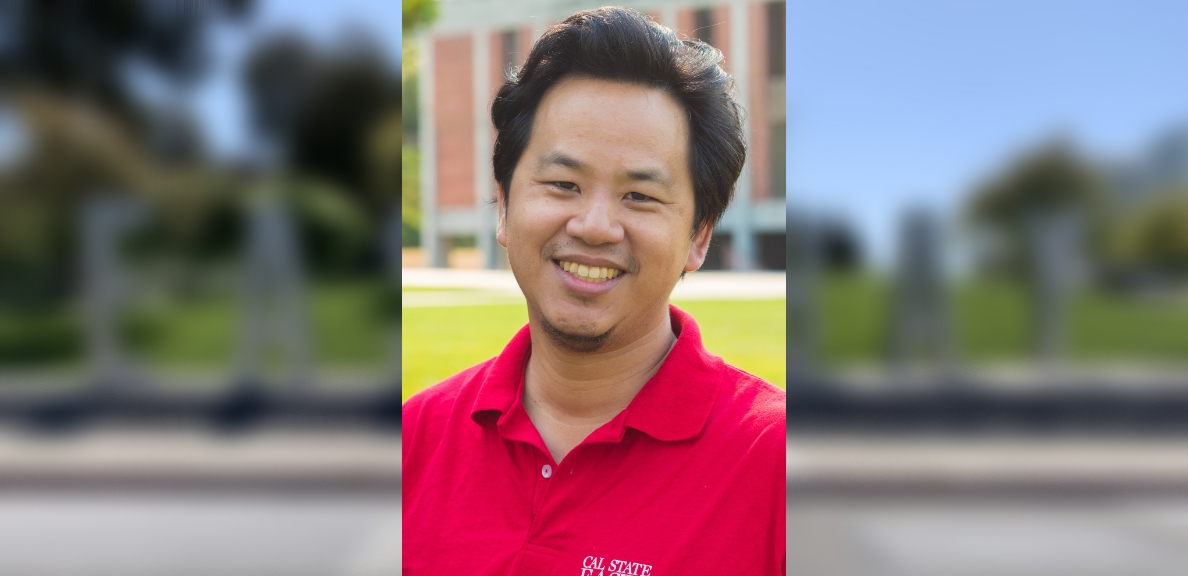 Garvin Tso Wins 2022 Vivian Cunniffe Staff Award
BY Cal State East Bay
January 9, 2023
In an announcement made right before the winter holiday, Garvin Tso, Cal State East Bay's university photographer/videographer, was selected as the 2022 Vivian Cunniffe Staff Award honoree. Garvin's excellent work capturing the essence of CSUEB's students, faculty, staff and alumni can be seen throughout the campuses and region.
The award was established in 1985 in memory of Vivian Cunniffe, a CSUEB alumna and Financial Aid counselor. It gives special recognition to employees who go above and beyond to accomplish their particular jobs and support the university's mission.
After earning his degree from CSUEB, Garvin has spent six years chronicling some of the university's most important, memorable moments. Garvin is well known throughout CSUEB's community and has previously connected with other Vivian Cunniffe recipients. 
"Vivian Cunniffe recipients I have met in the past are people who have given a lifelong dedication to serving East Bay and its communities. There are hundreds of people lending their talent to make a difference to this university everyday," Garvin said. 
Garvin is in good company — both he and Sheryl Hallinan from Alumni Engagement were nominated and are representing University Advancement. Other nominees included: 
Chris Lam-Vazquez - Procurement Services

Reshma Sharma - Admissions

Dianna Wheaton - University Extension
Garvin expressed himself humbly after finding out he was selected as the awardee. "I am honored to receive such a recognition with the short time I have been here. It is really a big pat on the back," Garvin added. 
Garvin is more than just a media producer. He is a connector of people who knows what is happening with faculty in their labs, students as they lead others and have remarkable accomplishments, and staff who go above and beyond. Garvin is an ambassador for the activities and achievements at the university, welcoming his subjects and their guests for events like the Distinguished Alumni Awards and Commencement. 
Garvin is admired by his colleagues across campus, and regularly connects with students as a mentor or speaker in classes. He is committed to our mission, enthusiastic about his job and the impact of his work, and proud of what Cal State East Bay means throughout our communities. 
Garvin's dedication and creativity extends beyond CSUEB. His work was acknowledged in September 2022 when his photo won the CSU Photo of the Year Award. He is inspired by our students, faculty and staff, and sees his work as a photographer as an important role in building belonging and pride. 
Congratulations Garvin!