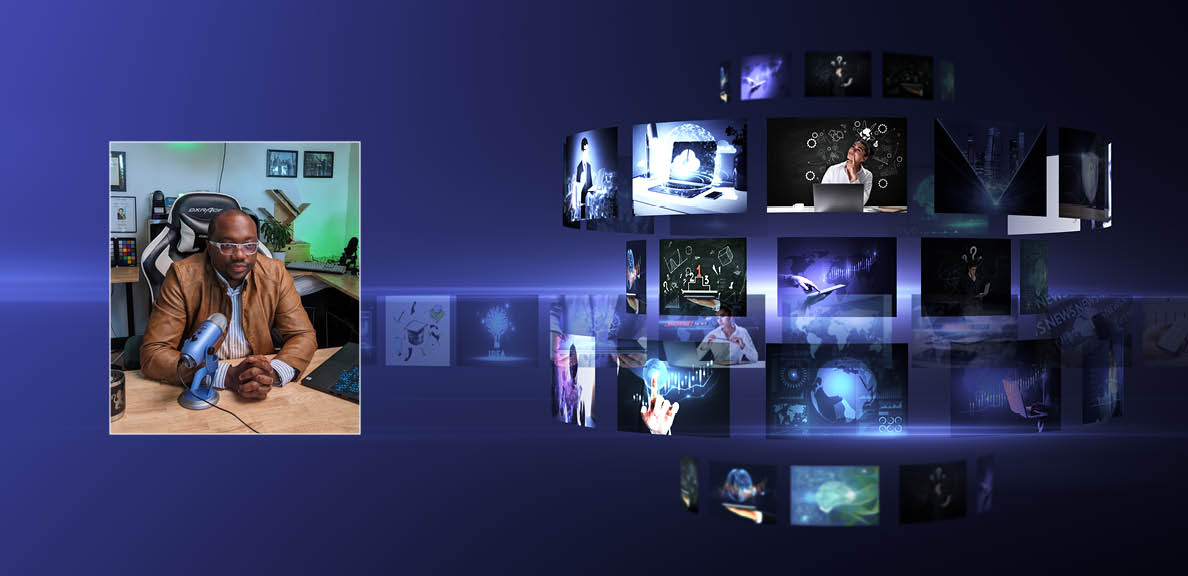 Attitudes for winning in a digital world
BY Sarah Harris
PHOTOGRAPHY BY Doug Younger III | Graphic by Gus Yoo
February 24, 2023
When Douglas Younger III received the request from Cal State East Bay to teach an MBA elective this spring, he immediately took on the challenge. 
Younger is no stranger to the university. He previously taught an MBA elective at CSUEB and received rave reviews from students. Former student Natori Coleman said, "The content was engaging and relevant to my career and my understanding of business. Doug has a great way of connecting with his class to help them learn through experience and problem-solving. I was able to directly apply what I learned in Doug's class to my career!" In addition to teaching, Younger is the CEO of 3STEPS4WARD A Marketing Company and since last semester, has provided internships to CSUEB students.
The elective, titled "MGMT 697 - Issues in Management," will begin Feb. 25 with some sessions held at the CSUEB Oakland Center. From using new tools to sharing ideas, having a mastery of the digital landscape is critical in this day and age. He said, "If you're going to win at this, you have to embrace that digital mediums are part of leadership nowadays." 
The course consists of learning how to succeed in three main areas: strategy and online experience, social media and web development. "I am trying to develop many of them for the digital world and the online aspects of leading in any organization," said Younger. Students will also identify their personal mission statements and develop action plans for achieving a specific goal. "I think any entrepreneur should imbue what they are into what they create," he added. 
Part of what makes his course so enjoyable is the interactive format with polling, gamification, and other activities that had the entire class involved. Younger frequently brings in guest speakers with a variety of experiences to merge theory with real-world applications. Natori will be a guest speaker this semester and plans to share life lessons about building a career with intention. 
Younger is looking forward to the new ideas, perspectives and challenges brought by the new semester, "I'm hoping to exceed expectations, push them to their boundaries for what they thought a class can do for them." He continued, "Cal State East Bay resonates with me because the student population is diverse. I think that is the model for the way the world should be. I respect it, I support it, I'll fight for it, I believe in it." Younger hopes to bring out the best in his students for the benefit of their communities. 
Younger's goal as a lecturer is to challenge students to go out and change the world — and to use what they learned from his class to communicate their own value. 
CSUEB is home to an internationally accredited MBA program. A graduate business program open house with free admission and parking will take place March 11.