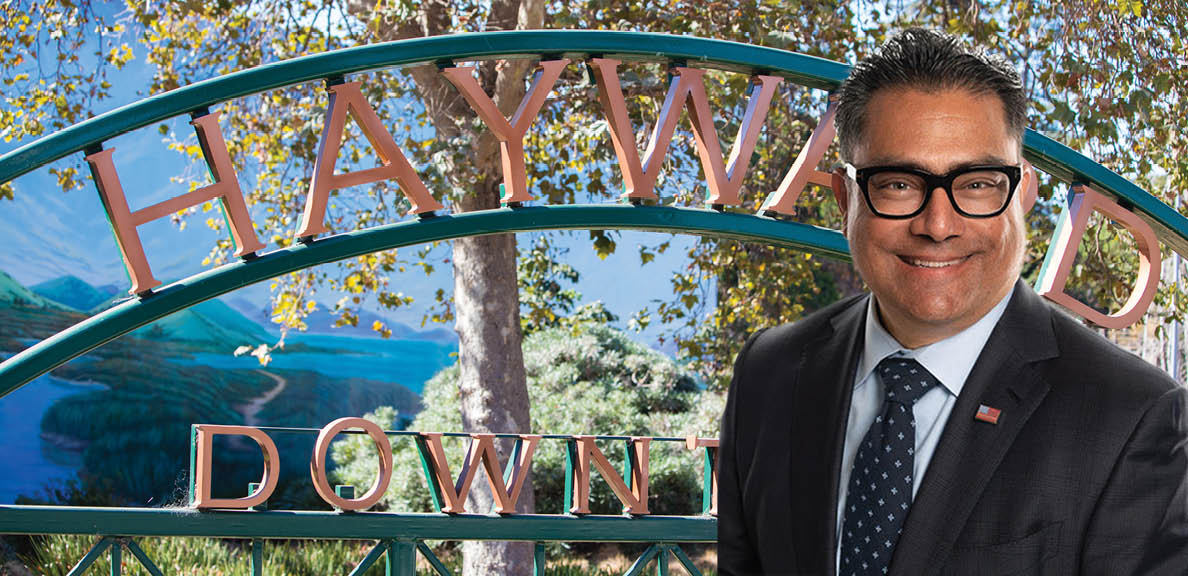 Hayward—Education City
BY Diego Torres
February 2, 2023
When Mayor Mark Salinas took his oath of office last month, he vowed to make Hayward an "Education City." 
"This concept of Education City comes from the idea that we are a city of schools, colleges and universities, and there's only two cities in Alameda County that have it—Berkeley and Hayward," Salinas said. 
The mayor is focused on helping the next two generations of Hayward residents. 
"We have to make sure that all of our educational institutions and the city are all working together and aligned so that families can expect that, once they have kids, they can begin their academic journey at preschool," he said. 
Salinas plans to build the infrastructure to give families a safe place to raise children, put them on the path to educational success, and have them graduate and continue to work and live in Hayward, where they can raise the next generation. According to Salinas, this not only makes Hayward a city families will want to live in but sets up schools in the city to work together and put students on the path to success. 
Salinas previously worked at Cal State East Bay as a Community Resident Engagement Specialist in Hayward Promise Neighborhoods (HPNs), where he learned the importance of teamwork and the cradle-to-career pipeline. "In order to build thriving communities, you have to have them all sitting together down in one room and figuring out solutions." 
"I want to be remembered as the mayor who has turned Hayward into a city where families feel that the schools they went to, the college they went to, the university they went to, their experience early in their lives has ultimately set them up to live a great, healthy, strong life," Salinas said.