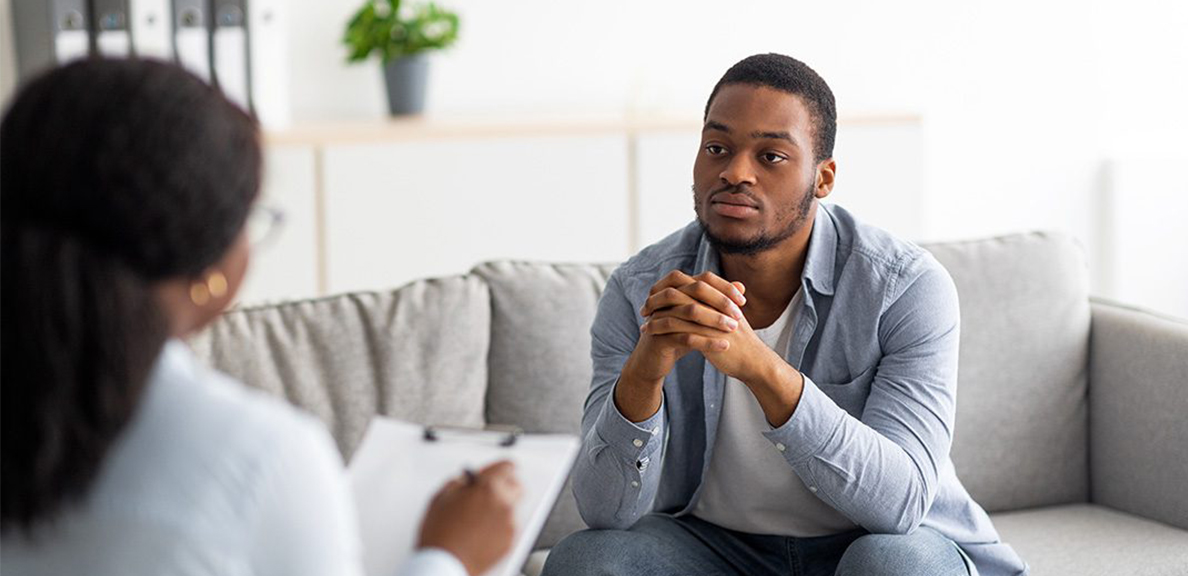 Behavioral Health Must Address Racial Inequity: How a Professor of Public Health Is Bringing Awareness to a Critical Issue
BY Kimberly Hawkins
June 29, 2023
The police and citizen brutality against Black people, including the murder of George Floyd, has led to a national shift as communities take to the streets in solidarity to speak out against racism and many organizations work to acknowledge and dismantle it. For Cal State East Bay Professor of Public Health Michael Stanton, the effort is personal. 
"As a Black Latino male, I am at greater risk of being innocently accused and incarcerated, workplace discrimination, institutional discrimination, and police violence due to my ethnic background," said Stanton. "I say this as a public health researcher who knows the relative population risks. And I say this as a parent who knows how these factors might affect the lives of my children."
Stanton says anti-Black racism permeates not only academia but the entire system in which we live and work. 
"It exists partly due to a brutal and sadistic history that began with the slavery of humans and continued as mass oppression by political forces that sought to dehumanize certain people and profit from their oppression," said Stanton. "Unfortunately, it continues today due to our complacency in not wanting to address systemic anti-black forces that profit some and rob others of their wealth and well-being."
According to Stanton, who is also a practicing clinical psychologist, racism appears in behavioral medicine in a myriad of ways including unconsciously blaming Black participants when interventions do not turn out as expected and using white Americans as the primary touchstone and standard ethnic group used to measure and conduct research.
He suggests four main steps to combating the epidemic: 
Name anti-Black racism;

Ensure interventions address structural inequities;

Advocate for systemic change;

Change expectations for publications. 
As part of the Anti-Racism Task Force for the American Psychosomatic Society (APS), Stanton and others have been working to identify different manifestations of systemic racism within the organization and to make recommendations for building a more inclusive and equitable professional society. 
"While APS has been proactively seeking ways to address racism, sexism, and homophobia among other types of systemic discrimination, many organizations are not actively engaged in targeting racism within the institution and may, in fact, be unknowingly perpetuating it," said Stanton. 
APS aims to advance the scientific study of biological, behavioral and social factors in health among educators, clinicians and researchers. The task force is committed to ensuring every corner of their organization reflects their unrelenting dedication to diversity, equity and inclusion.
"Moving forward, we intend to increase the visibility of racism in research environments, clinical practice, and organizational systems in order to eliminate it," said Stanton. "We also seek to amplify the voices of racially diverse individuals through mentorship, outreach, recruitment and retention activities."
Stanton does not want to lose momentum, understanding that this is an issue that has been plied over time and will take patience, perseverance and persistence to change. He says it starts with each of us doing our part.  
"I teach my students to appreciate the benefits of diversity, like adaptability, creativity, and culture," said Stanton. "And I tell my students that this process of addressing our ingrained biases is an evolving life-long process."