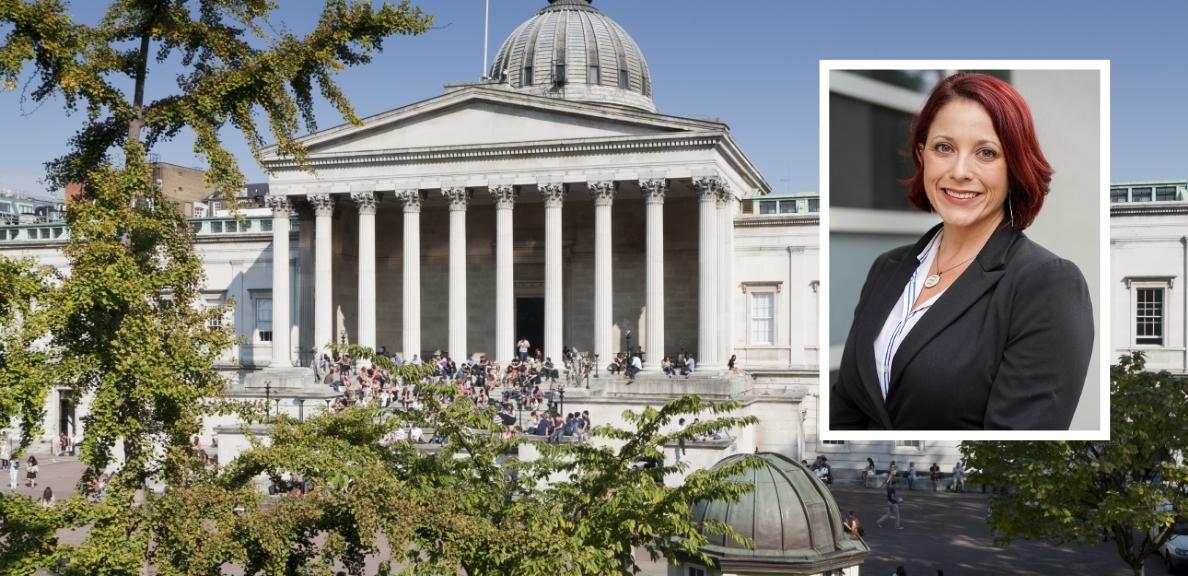 Cal State East Bay Professor Takes Her Research and Passion to London
BY KIMBERLY HAWKINS
September 25, 2023
Cal State East Bay Associate Professor of Educational Leadership Kate Strom has been appointed as an honorary associate professor at the University College, London. She will start Oct. 11. The university is consistently ranked in the top ten in the world. 
"It is a huge honor that the faculty at UCL was inspired by my work to the extent that they wanted to bring me to UCL to collaborate with faculty and students as well as lead a full-day research event," said Strom, who has been working as an advisor for the UCL Institute of Education's Center for Teaching and Teacher Research. 
Strom has dedicated her career to studying educational complexity. While most research looks at teacher development, teacher practice and student learning as linear transactions, Strom shows that education is not a simple exchange, but is "co-constructed" by the teacher, their students and multiple other factors.
"Even though we prepare teachers to teach in ways that are interactive and collaborative, they almost always go back to more lecture-based ways of teaching, which are harmful for a lot of reasons: for example, they are much less effective for learning, and they tend to exclude kids from diverse cultural and linguistic backgrounds," said Strom, who is spending much of her time during sabbatical collaborating with research partners across Europe.
The same kind of thinking that's a problem for teachers is also a problem for all of humanity, according to Strom. 
"We see ourselves as individual humans rather than as part of complex systems that include our environments and a variety of human and nonhuman others," said Strom. "So, within the context of multiple pandemics — COVID, climate change, widening poverty, growing oppressions — changing our way of thinking to be more complex and relational is imperative to think differently, to find solutions for the future of life on our planet."
On Oct. 17, Strom will lead a research event focused on "thinking differently." Scholars from England, Scotland, and as far away as Sweden will converge on UCL to learn and discuss concepts which Strom hopes will enable them to utilize complex ways of thinking for educational research and to contend with pressing global issues.
"I've also worked really hard to make these ideas, which come from different philosophical and scientific fields, accessible for a variety of scholarly audiences," said Strom. "I hope that this framework, and its translations into practice, spark new ideas for faculty and Ph.D. students for their own work."
During her time at UCL, Strom will mentor Ph.D. students who are interested in her work. It is her hope that through collaborations with other research scholars and students, she will be able to push her own thinking, grow current research collaborations and perhaps forge new ones.