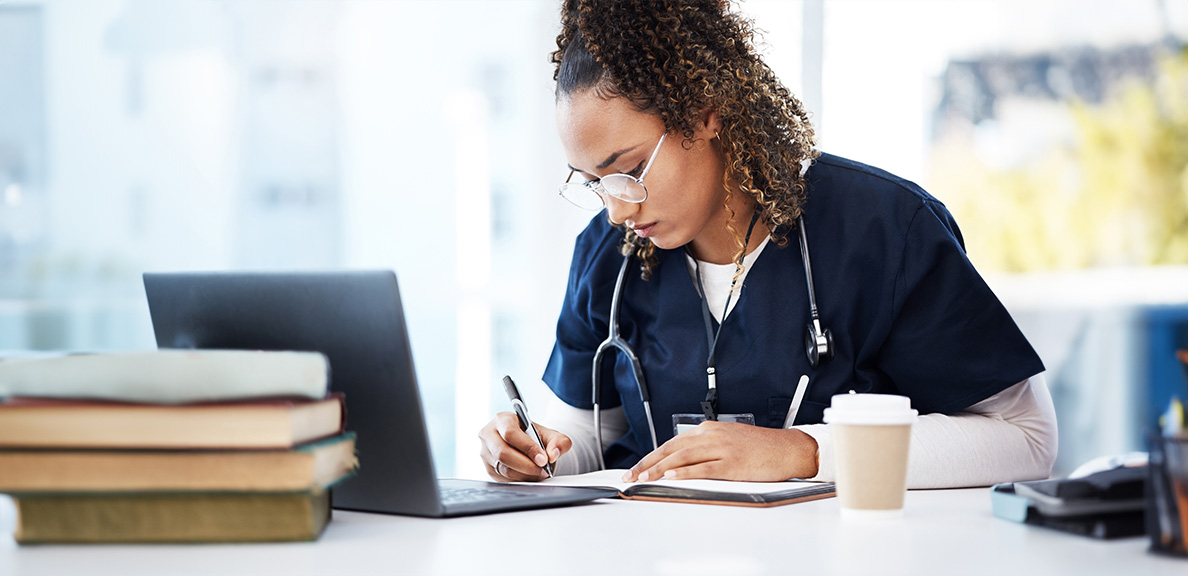 Cal State East Bay's Nursing Degree Ranks Among the Top Ten
BY KIMBERLY HAWKINS
September 19, 2023
Cal State East Bay is ranked among California's 12 best RN to BSN programs by AllNurses.com, a digital nursing community that aims to provide mentorship to those seeking a career in nursing. 
"I appreciated having an outside entity reach out to us and let us know they recognize all of the innovation and support that goes into our nursing program," said Cal State East Bay Chair of Nursing Monika Eckfield. "I smiled from ear to ear thinking of our faculty who work so tirelessly teaching our students and supporting them throughout the program. I was really excited for our students as well — they work so hard, often working as RNs full-time while finishing their BSN with us."
The ranking cites the program's admission rate of 71 percent, the cost per semester and its graduation rate of 91 percent. To determine the program's ranking, AllNurses.com surveyed readers to understand what they value most while selecting schools. They also factor in graduation rates, student-faculty ratio, price, mode, duration and admission rates of hundreds of the most prominent nursing schools in the United States. 
According to Eckfield, there are three things that make Cal State East Bay's post-licensure program stand out — the focus on health equity in the curriculum, fantastic faculty members and strong partnerships with our community colleges. Students who enter the program have already met the California requirements to become a Registered Nurse and are taking the necessary requirements to complete their Bachelor's of Science in Nursing. 
A BSN not only enhances a nurse's knowledge and skills but also positions them for higher career entry and advancement, as well as higher salaries. It is a way to build a strong foundation for a lifelong career, something Eckfield says really matters to her students since most of them choose to live and work in the communities they grew up in. 75 percent of the students in the program are the first in their families to earn a bachelor's degree. 
"They truly reflect the cultural and ethnic variety of the Bay Area," said Eckfield. "They started their nursing journeys at the community colleges, often while being a family caregiver, often while working, and overcoming all sorts of challenges as they earned their associate's degree in nursing. They learn to advocate for policies and practices that reduce health inequities for whole populations, in addition to ways to improve care for one person and one family at a time."