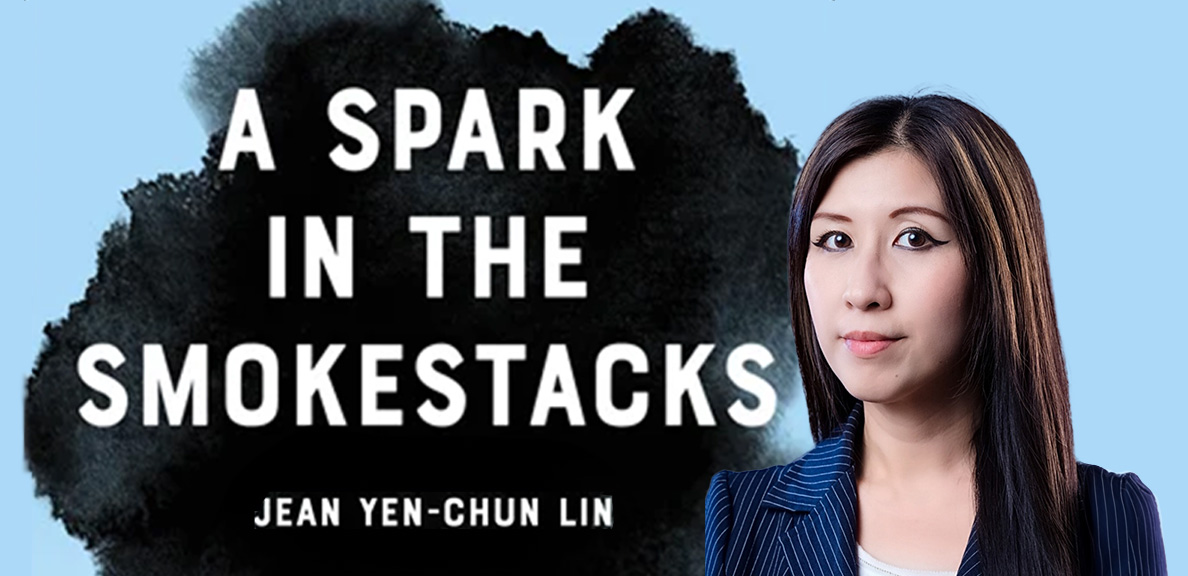 What Middle Class Communities in China can Teach us About Environmental Activism - Professor of Sociology Jean Lin's New Book Lays Out the Case
BY KIMBERLY HAWKINS
September 7, 2023
Jean Lin's earliest memories are filled with the smells and sights of the crowded streets in Taipei. After her father would leave work for the day, her family would stroll the alleyways, taking time to greet the noodle shop owner next door, sometimes stopping to watch the traditional puppetry shows hosted by the community temple. 
Evenings in Taiwan's capital city, especially on hot nights, were an opportunity to connect and create community with family and neighbors as many sat on their stoops trying to cool themselves. 
These experiences fostered in Lin a deep understanding of how our communities shape us, not just by who makes up our neighborhoods, but by how they are designed. She came to understand the power of many to create change.
"One year, during a massive flood after a typhoon, I had no recollection of emergency personnel showing up," said Lin. "Instead, what I remember was that the neighbors we sometimes casually greeted, all came out to help, clearing mud and branches from clogged gutters."
The Cal State East Bay professor of sociology would spend part of her childhood in Chicago before returning to Taipei - vacillating between the two environments, learning to navigate the language and culture of each. Eventually, Lin's deep interest in building community capacity and resiliency inspired her newly released book.
"A Spark in the Smokestacks" casts urban Chinese communities as "schools of democracy" in which residents learn civic skills and build space for collective organizing. It focuses on several residential communities in Beijing, China impacted by a ballooning urban trash problem and overflowing landfills. The city's solution — at the time — was to build waste incinerators adjacent to their communities. 
"As new homeowners began living in residential communities together, they began to interact, in person and via online homeowners' forums," said Lin. "Through these daily interactions, homeowners who live in the same residential communities began to learn how to create petitions, defend property rights, foster community participation, and mobilize to address housing-related grievances."
Lin found that middle-class homeowners engaged in citizen science strategies—drawing on their professional connections, expertise and fundraising capabilities to collect data and produce environmental reports that boosted their legitimacy in city-level dialogue around incinerator construction. In Beijing, this was much more impactful than street protests which were frequently quelled by the government. 
Lin credits her childhood experiences for her lifelong pursuit to understand community building efforts and how they vary in countries with different types of regimes. She hopes readers will come to understand how mundane, everyday civic action can cultivate the skills needed for political organizing and how organizers and movement participants in authoritarian settings can respond to repression in various ways to actively avoid having their voices suppressed.