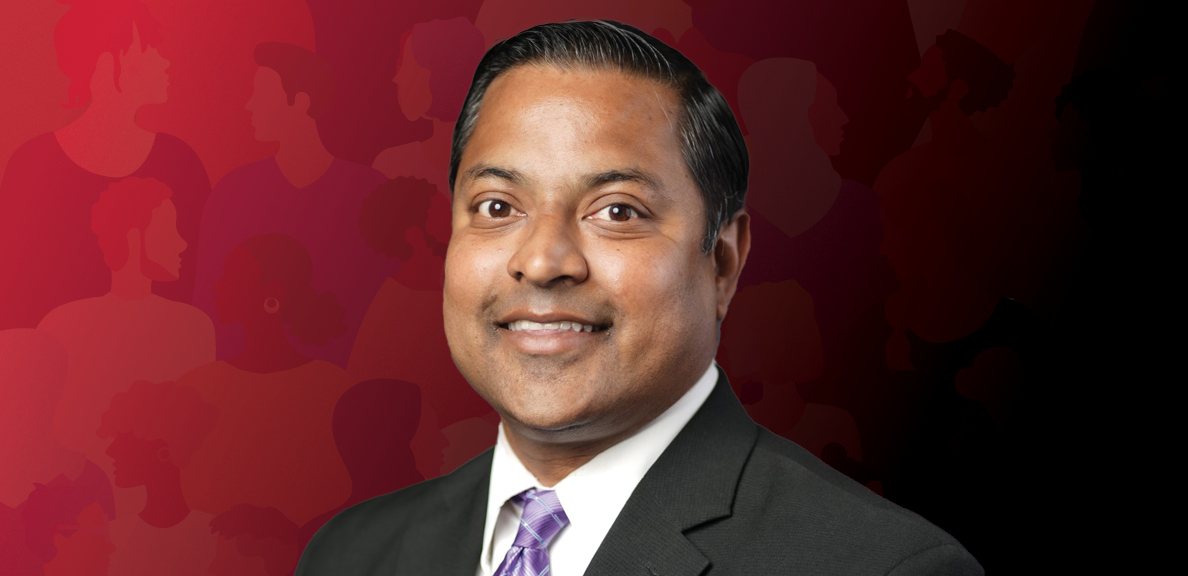 Help Wanted: Professors Who Look Like and Understand Our Students' Lived Experience
BY Kimberly Hawkins
November 8, 2023
While data shows that across the country, higher education serves more students from diverse backgrounds, the social and demographic makeup of professors and instructors have remained mostly stagnant.  
Cal State East Bay Chair and Professor of Public Health Arnab Mukherjea is working to change that in the California State University system. 
"When students see professors who reflect their own identities, they are more engaged in their educational endeavors, which not only improve retention and graduation rates but also allows for social mobility through the pursuit of career opportunities that align with academic and professional interests," said Mukherjea. "Having a faculty who represent the multicultural nature of CSU students facilitates the mission of the CSU to 'advance and extend knowledge, learning and culture, especially throughout California.'"
Mukherjea was recently appointed Faculty Fellow for the Health Professions at the CSU Office of the Chancellor. This position was created to understand the distinct pathways in which individuals from diverse backgrounds would consider, apply for and have an increased likelihood of success in securing an appointment as a tenure-track faculty member in a health-related discipline at a CSU campus. 
"Through his work, Dr. Mukherjea has shown a deep dedication to student success," said Rehman Attar, director of health care and workforce development for Academic Programs and Faculty Development. "His work and experience as a chair in providing opportunities for student advancement was pivotal in his appointment as Faculty Fellow for the Health Professions. It is with his expertise and commitment that brings great value to the Office of the Chancellor's vision of equity and providing advancement opportunities for students of all backgrounds."
"Given the diversity of California, there is no reason why the CSU professoriate should not reflect the demographic characteristics of the state," said Mukherjea. "Particularly in the health-related professions, where disparities exist and persist for communities of color, those reflecting socioeconomic disadvantage and sexual/gender minorities, it is important that a skilled workforce be trained who are able to understand the social determinants that lead to inequitable health outcomes."
To this end, Mukhejea is focused on increasing participation in the pre-doctoral component of the Developing Future Faculty program and will ultimately inform the development of a full pilot program to diversify the health-related professoriate in the system. 
"My own work in recruiting diverse applicants for tenure-track positions at Cal State East Bay indicates that there is a tremendous pool of talented and diverse instructors, scholars and advisors who are not recruited through traditional channels," said Mukherjea, who believes that the diverse representation in public health is critical for research and practice. 
The identities, cultures and lived experiences of academics affect what gets researched and taught in courses, the methods that are used to conduct that research and the people who are involved in the process. 
Mukherjea is hopeful headway is being made and that programs like Developing Future Faculty are an important part of that. 
"These programs provide financial and interpersonal support to students in various stages of training, starting from the undergraduate and Master's level all the way through doctoral studies and/or postdoctoral training," said Mukherjea. "The CSU is committed to preparing a talented and diverse workforce through quality instruction, effective advising and dedicated mentorship by faculty who understand, appreciate, and epitomize these values"