Michele Korb, Ph.D.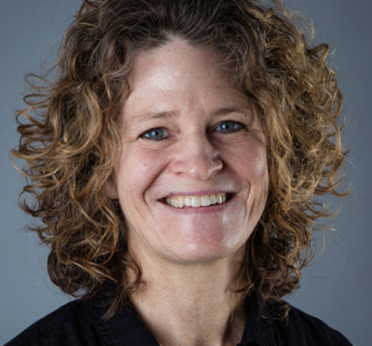 Associate Professor of Teacher Education, Science educator
Teacher Education
E-mail: michele.korb@csueastbay.edu
Phone: 510-885-4526
Faculty Home Page: Visit Faculty Homepage
Downloadable Media:
Expertise
Science teacher education
Biography
Dr. Michele A. Korb earned her undergraduate degree in Secondary Education, Broad Field Science and in Biology (B.S.)(1989, Marquette University). Following that, she taught high school biology, physiology, physical science and introductory level physics (for the Marquette University Upward Bound Program) from 1989 – 1996. She then returned to Marquette to complete a master's degree in Educational Policy and Leadership (emphasis in science education, 1998). Upon graduating from Marquette, she was hired to teach full time in Marquette's Department of Biological Sciences and eventually, in the College of Education (teaching pre-service teachers science methods) and Physics department (teaching a general science course she designed for education majors). Michele spent her 10 years teaching at Marquette forging collaborative efforts between the College of Education and the science departments on campus in order to strengthen the dialogue concerning science education. Before leaving Marquette (May 2009), Dr. Korb designed a program of studies for a major in Science Education for Elementary/ Middle School teaching candidates.  During all of her teaching years, Michele has been a firm advocate of discovery learning and student-centered curriculum, especially in the area of biolmolecular literacy. Designing this type of curriculum has become a forte and a passion.
In 2001, she began using models from the Center for Biomolecular Modeling (CBM) at Milwaukee School Of Engineering in her science courses (general science for education majors; biology for majors) at Marquette to foster hands-on discovery of biochemistry and physical science concepts. Currently, Dr. Korb is the internal evaluator for the Science Education Partnership Award, an NIH, 5-year grant, with the CBM. She used this opportunity to complete her doctoral research and dissertation in developing assessment tools for the use of biomolecular models in high school programs (Ph.D. in science education, Marquette University, 2009). She is currently evaluating the use of curriculum in high schools related to the used of physical models of proteins to understand molecular biology.
Dr. Korb is currently an Assistant Professor in Science Education at California State University, East Bay in the Teacher Education Department. She teaches Science Methods for elementary teaching candidates, environmental sciences and courses in health and safety in schools.