Jocyl Sacramento, Ph.D.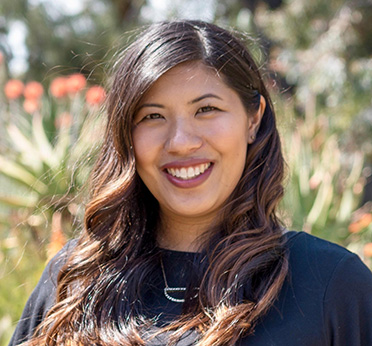 Assistant Professor of Ethnic Studies
Ethnic Studies
E-mail: jocyl.sacramento@csueastbay.edu
Phone: 510-885-4517
Faculty Home Page: Visit Faculty Homepage
Downloadable Media:
Expertise
K-12 Ethnic Studies, Pinayism, Critical and decolonizing pedagogies, Filipinx American Studies, Ethnic Studies professional development, Critical Race Theory in Education, Comparative radicalization, Qualitative research methods, Ethnography
Biography
Dr. Jocyl Sacramento (she/her/siya) is Assistant Professor of Ethnic Studies on Ohlone land. Dr. Sacramento specializes in Asian American Studies, Pinayism, critical pedagogies, comparative racialization, and K-12 Ethnic Studies. Her praxis-oriented work emerged out of her own participation in youth-led action research and her service with various youth programs and schools. Her current research presents an ethnographic portrait of high school Comparative Ethnic Studies in a California school district, which has received support from the UC Berkeley Center for Race and Gender and the Institute for the Study of Societal Issues. Dr. Sacramento was recently awarded the 2020 Outstanding Dissertation Award from the American Educational Research Association's Critical Examination of Race, Ethnicity, Class, and Gender in Education special interest group. She is also a former Sally Casanova Scholar. You can find Dr. Sacramento's published work in Amerasia Journal, The Urban Review, Equity & Excellence in Education, and Rethinking Ethnic Studies. Dr. Sacramento received her BA in Ethnic Studies and Sociology from UC Riverside. She earned her M.A. in Asian American Studies from San Francisco State University, where she taught high school Filipinx American Studies with Pin@y Educational Partnerships. Dr. Sacramento completed her M.A. and Ph.D. in Education from UC Berkeley.