Jennifer Tran, Ph.D.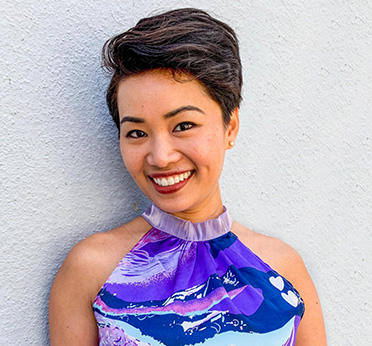 Assistant Professor of Ethnic Studies
Ethnic Studies
E-mail: jk.tran@csueastbay.edu
Faculty Home Page: Visit Faculty Homepage
Downloadable Media:
Expertise
Interracial relations, Refugees and immigrants, Community engagement, Gender & sexuality
Biography
Dr. Jennifer Kim-Anh Tran is an Assistant Professor of Ethnic Studies at California State University, East Bay.  Prior to earning a Ph.D. in American Studies and Ethnicity from the University of Southern California, she completed her undergraduate studies as a double major in Urban Studies and Planning and Ethnic Studies at UC San Diego. Her scholarly and teaching interests include critical refugee studies, comparative ethnic studies, gender & sexuality, and urban studies. As an Oakland organizer, Dr. Tran also leads inclusive community development initiatives that center the needs and leadership expertise of refugees, immigrants, and people of color in her hometown.
In The News
Professor JK Tran weighs in on what the Roe v. Wade decision could mean for LGBTQ+ rights.

May 4, 2022

A conversation with community leaders about COVID-19 and racial justice.

March 19, 2021