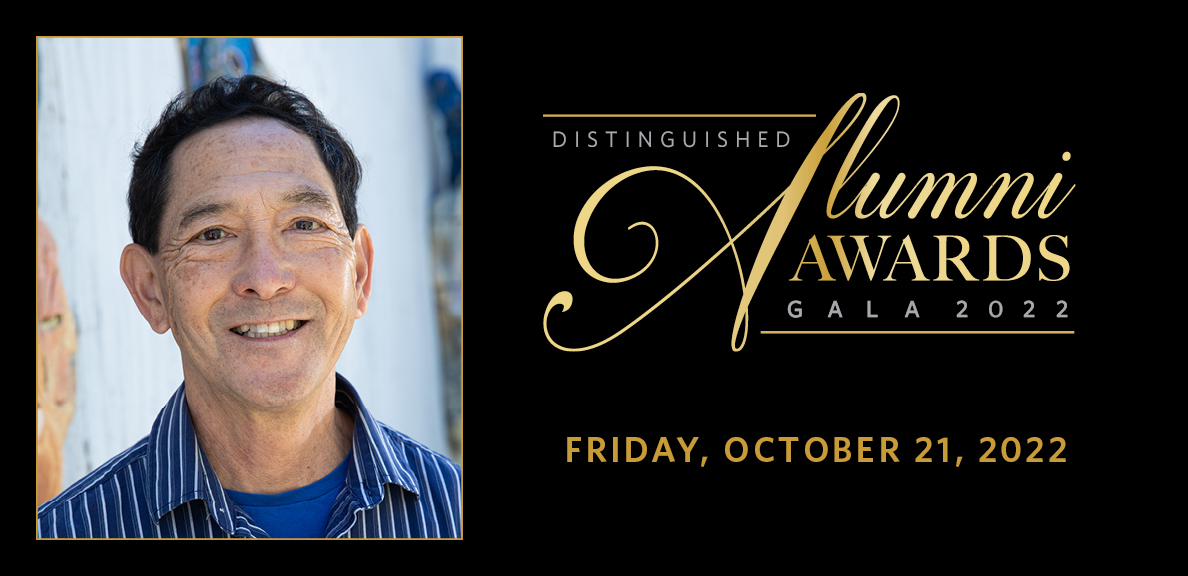 Distinguished Alumni Award Honoree John Toki
BY Cal State East Bay
October 7, 2022
"I think I found a place." 
John Toki remembers calling his mother after a real estate agent showed him a space suitable for an art studio in an industrial neighborhood in Richmond, Calif.. That was 1974 when Toki was a student at then-Cal State Hayward. Half a century later, this studio is still where Toki dreams, designs and creates his commissioned sculptures. 
"Some friends come through my studio and say, 'It looks like chaos,' but it's just a process," said Toki. 
Born in the East Bay into a family that savored the rich Japanese tradition of ceramics, Toki knew in high school he could best express himself through painting and sculpting. While a college student, he would make art a lifelong commitment. 
"A really great professor has a huge impact on a student," said Toki. "They pour the Miracle Grow onto students that helps them improve their art skills, while helping them develop their creative voice, eventually leading to contributing to the world of art."
Toki says it's his professors, such as Lynn Louden, Joe Pugliese and Clayton Bailey, who helped him develop the tenacity to stay in an art career so many fail to succeed and thrive in. He can still feel the sweat on his palms as Professor Emeritus Bailey, who taught ceramic sculpture from 1968-1996, walked up to critique his work. As a young student, Toki gained the work ethic that was common among his mentors who put in up to a hundred hours of work a week on projects, working twice as hard as anybody else. 
"To make a life as an artist, You need to be extremely disciplined, always the first person to work and the last person to leave, " said Toki. "Committing to building a sculpture that takes an average of four years to build requires a lot of sweat and tears. With the completion of a sculpture comes great joy and accomplishment."
Toki's large-scale sculptures are inspired by objects in nature such as the mountains, water and sky. His work has been shown in the United States, the Netherlands and Japan. He completed public commissions and installations in Berkeley, Sacramento, San Francisco and Oakland. An educator for over 25 years, Toki retired as a faculty member from the California College of the Arts in 2007. In addition to his art practice, Toki writes textbooks. He says both sculpting and writing have reinforced what he learned in college, that you will be judged by how you finish, not by how you start the process.