CSUEB Social Media Marketing Grad Terry Cato Provides the '411' on Relationships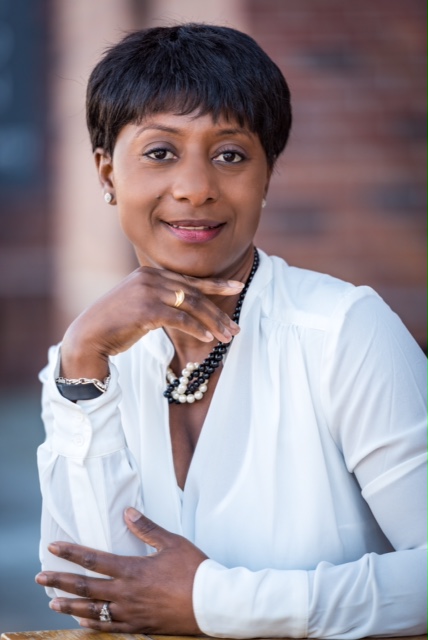 Terry Cato
We all have that one friend we go to for relationship advice, whether it be about dating dilemmas, marriage troubles or even issues between family and friends. We all have that go-to person – unless that go-to person happens to be you. This is the case for relationship and lifestyle author, blogger and talk show host Terry Cato.
"I was always that person people would call in secret to share what was going on in their life and relationships," says Cato. "I think it's because I'm one of those people that listen and don't judge the situation."
Today, Cato is much more than just a trusted confidant. The CSUEB Social Media Marketing Certificate graduate has built her own personal brand as a relationship expert through her book, television show and social media channels. But it all started with an idea for a book, says Cato.
While attending a marriage enrichment class at her local church, Cato was asked to share her personal testimony on her single days and experiences leading up to marriage. Before long, she was booking multiple speaking events at her church and establishing herself as an inspirational speaker on the topic of relationships and marriage in her community.
Cato says she didn't realize how encouraging her story was to others until people started asking her to speak at more events, and that's what ultimately inspired her to write a book and get her story out to people. Unlike speaking engagements, which were limited to when and where she could travel, Cato liked the idea that a book could reach people everywhere.
Her book "No Longer a Bridesmaid!" – which she describes as a relationship memoir – details her experience as a single woman and the seven-year journey that prepared her for her husband and the marriage she enjoys today.
In 2011, in an effort to build her online presence as a writer, she launched Relationships-411 – a blog community dedicated to healthy relationships and marriages. Topics such as dating, single parenting, married life and divorce are all discussed on the blog, in addition to her "Ask Terry" advice column dedicated to answering questions on love, romance and relationships.
At approximately 1,500 views a month and counting, it's clear that relationship-themed content resonates with many of us. But why does the topic generate so much interest?
"I think it's because relationships are so complicated, and it seems like the rules always change," says Cato. "I believe that some things in relationships are universal – like compromise and trust – and to me the foundation never changes, but for whatever reason, people keep changing the rules."
With a growing list of online followers, Cato's passion for social media reached new heights in 2015. Cato was a part of the first cohort of students to receive a Social Media Marketing Certificate from Cal State East Bay, which she says gave her the credibility and skills she needed to propel her own business as a social media strategist and brand consultant.
Around that same time, Cato expanded her personal brand as the host and executive producer of Real Talk w/Terry, a Silicon Valley-based relationship and lifestyle talk show that airs weekly.
"I think the entire underlining motivation behind doing everything I do is just very much a part of who I am," explains Cato. "I'm a person that has always had a very encouraging and helper spirit. I want to encourage and help other women. I want to be an inspiration for them. I want to have a platform for not only my voice but for the community and for other voices that have something positive, motivating and encouraging to put out there."
And if you're part of Cato's social circle, chances are high that you, too, have served as an inspiration.
 "Family and friends are the best content," says Cato. "It's kind of my disclaimer to people that when you call me or email me or send me a Facebook message – you know I write and talk about this stuff all the time – you know it's probably going to end up in a book, on a blog or a sound bite. But I will never say your name or give any hints."