Director of CSUEB Nonprofit Management Program to Conduct 'Lead Better Virtual Meetings' Video Presentation May 21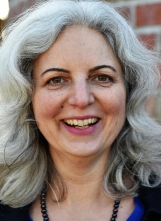 Dr. Renee Rubin Ross
Since shelter-in-place was established across the Bay Area on March 17, companies have had to utilize video conferencing more than ever. More employees now working from home have had to get accustomed to this new way of interacting with their coworkers, and Cal State East Bay Director of the Nonprofit Management Certificate Program Renee Rubin Ross is leading the way when it comes to best practices for virtual meetings. 
On May 21, Ross and the Hayward Chamber of Commerce will conduct a free interactive presentation on how to design and lead inclusive virtual meetings. The live video event is open to the public. Participants can register via Zoom here.
"We'll look at concrete strategies to lead better virtual meetings and encourage participants to come up with next steps to improve their ability to design and lead virtual meetings," said Ross.
Ross is a nationally recognized leader on board and organizational development and strategy. She founded The Ross Collective, a consulting firm that designs and leads inclusive, participatory processes for social sector boards and staff. Committed to racial equity in the nonprofit sector, Ross supports organizations and individuals in practices that celebrate and amplify diverse voices and perspectives. She is a board member of the Alliance for Nonprofit Management and has given several presentations to the chamber's Hayward Nonprofit Alliance.