Election 2020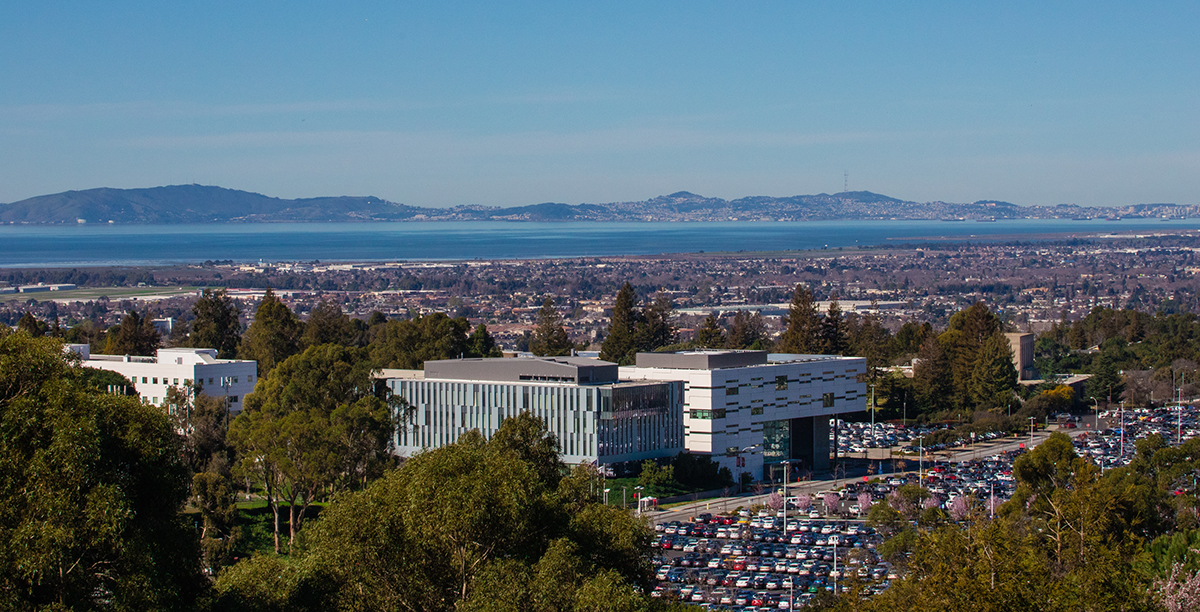 Register to vote
Register to vote or check the status of your existing registration via the California Secretary of State's website. 
For those who have not already registered to vote, our Associated Students, Inc. (ASI) have once again partnered with the California State Student Association and the California Secretary of State's office to participate in the "Ballot Bowl Competition," a civic engagement challenge between the CSU, UC and California Community College systems. The campus which registers the most students to vote will receive special recognition by the Secretary of State's Office! Register to vote via the California Secretary of State's website, select our campus from the pull down menu, and ASI will receive the credit.
**October 19 is the last day to complete voter registration online or postmarked in mail.**
If you miss the Oct. 19th deadline, California allows residents to register and vote through Same Day Voter Registration available from Oct. 20 through Election Day. You will need to visit a polling place or county elections office in person to complete registration this way. 
Mail-in Ballots
October 5 - All registered CA voters will be sent their Mail-in-Ballot.
October 27 - The recommended deadline to return your ballot. 
November 3 - Deadline for all vote by mail ballots to be postmarked
Secure ballot box drop off locations are available in Alameda County and Contra Costa County.  
After mailing or dropping of your ballot, you can track its status.
Vote
November 3, 2020 is Election Day.
Polling locations will be open Oct. 31 to Nov. 3. Find your nearest polling location, and if you opt to go in person, remember to adhere to all CDC guidelines.

Please note, an accessible voting location will be made available to the campus community and members of the general public in the Multipurpose Room (MPR) inside the New University Union on the Hayward Campus for all eligible Alameda County residents who wish to vote in person beginning on Saturday, Oct. 31 through Tuesday, Nov. 3. Hours of operation will be as follows: 
Saturday, October 31: 9 a..m.-5 p.m. 

Sunday, November 1: 9 a..m.-5 p.m. 

Monday, November 2:  9 a..m.-5 p.m. 

Tuesday, November 3: 7 a.m.-8 p.m.

 
Preparing for the election
Upcoming events
CSUEB Transfer APASS:  Ballot Proposition Event
Tuesday, October 20, 2020
1:00-2:00pm via Zoom  


Click

here

to register

Why your Vote Matters:  A Conversation with US Senator Cory Booker & CA Secretary of State Alex Padilla hosted by CSU Long Beach  
Tuesday, October 20, 2020
1:30-2:15pm via Zoom   
Video replay
CSUEB Center for Community Engagement:  Community Organizing 101  
Wednesday, October 21, 2020 
12:15 p.m.-1:15 p.m. via Zoom


Click

here

to register

Standing Up for Democracy - Reclaiming Fake News
Thursday, October 22, 2020
12:15-1:15pm via Zoom 
Click here to register
Housing on the Ballot! Virtual Q&A event
Thursday, October 22, 2020
12:15-1:15 p.m. via Zoom
Register here
Election Watch 2020
Tuesday, Nov. 3, 2020
6-9 p.m.
Zoom Meeting ID: 849 6482 9720
Passcode: 461234

Join the CSU East Bay Political Science department for a National Debate Watch Party hosted by American Democracy Project! The National Debate Watch Party is a free event that brings together educators and students from over 40 colleges and universities to watch and discuss the debate in live time. To join, sign up for a Discord account and register here. 
September 29th: Presidential Debate #1 6pm PST
October 7th: Vice Presidential Debate 6pm PST
October 15th:  Presidential Debate #2 6pm PST *cancelled*
October 22nd:  Presidential Debates #3 6pm PST 
After the election
Event
Post Election Discussion with CalMatters
Tuesday, Nov. 10, 6-7 p.m.
The Political Science Department invites you to a virtual post-election discussion to provide non-partisan analysis regarding the results of the presidential election and California's propositions. Join Dr. Danvy Le and special guest CalMatters political reporter, Ben Christopher, to discuss the implications the election has on individuals and the future of the Golden State. Ben covers California politics and elections. Prior to that, he was a contributing writer for CalMatters reporting on the state's economy and budget. Based out of the San Francisco Bay Area, he has written for San Francisco magazine, California magazine, the San Francisco Chronicle, and Priceonomics. Ben also has a past life as an aspiring beancounter: He has worked as a summer associate at the Congressional Budget Office and has a Master's in Public Policy from the University of California, Berkeley.
You can submit questions and register here. 
Resources
Voters Edge California Voter Guide 
CalMatters 2020 Election Guide  
California Post:  10 Reasons Why it is Important to Vote 
Alameda County Registrar of Voters 
Contra Costa County Registrar of Voters
KQED Voter Guide
Facts matter: Is your news source trustworthy?

Factcheck.org

monitors the factual accuracy of what is said by major U.S. political commentators in the form of TV ads, debates, speeches, interviews and press releases.

How to Spot FakeNews

Infographic

Published by the International Federation of Library Associations Institutions.

Fake News, Propaganda, and Bad Information: Learning to Critically Evaluate Media Sources

Cornell University Library Guide of short excerpts

 on how to evaluate fake news. 
For additional assistance, questions or concerns please contact: 
Satinder S. Malhi, M.P.A.
Associate Director, Government & Community Relations 
California State University East Bay
Office of the President  
25800 Carlos Bee Boulevard 
Hayward, CA 94542
(510) 885-3828  (Office) 
satinder.malhi@csueastbay.edu