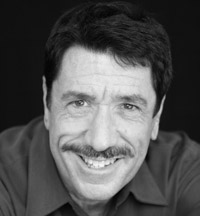 Marc Jacobs
Theatre-Dance Assistant Professor Marc Jacobs has garnered a $6,000 Kurt Weill Foundation for Music award to help cover special costs associated with staging, "The Seven Deadly Sins," in spring 2011.
The rarely performed theater piece, with music by Kurt Weill and lyrics by Bertolt Brecht (who collaborated earlier on "The Threepenny Opera") places heavy demands on a symphonic orchestra, classical singers, and a corps of dancers.
To accomplish this mighty task, the CSUEB production will be a collaborative effort between the departments of theatre and dance, and music with professors Buddy James conducting the CSUEB orchestra, Eric Kupers doing the choreography, and Jacobs supervising and directing the singers, and the performers will be both students and guest artists.
The story tells of two sisters, Anna 1 (a singer) and Anna 2 (a dancer), who travel around the U.S. for seven years to seven major cities to earn enough money to send home to their family in Louisianna to build "a little house by the Mississipps." In each city, Anna 2 –  the moral soul of the pair – encounters a different "deadly sin." The sin being whatever gets in the way of her earning money. Anna 1 – the practical one of the pair – convinces her sister in each case to sublimate her scruples in order to build wealth. The theater piece is a comment on "end vs. the means" materialism and how the American Dream has distorted some of our core values.
Addition information on the Weill Foundation for Music and its work is at: Kurt Weill