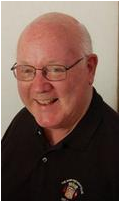 Stephen M Hall
February 26, 2010 10:00am
Kitchen to Market Symposium 2010 — 9 a.m.-5 p.m. March 20th
Valley Busines and Technology Building, 25800 Carlos Bee Blvd., Hayward. kitchen eventbrite
A turbo charged event that brings entrepreneurs, students, business leaders, and community leaders together with grocery buyers, manufactures, insurance agents, commercial kitchen operators, food stylists, financial planners, famer markets managers and other legal enties to provide information and knowledge to help you have and maintain a profitable business.
Whatever your company's growth stage — start ups or existing — the 2010 Kitchen To Market Symposium will provide successful stories, resources, and strategies for achieving your objectives.
Who Should Attend: Dreamers, Entrepreneurs, CEOs , venture captalists, board members of companies, students and community leaders.