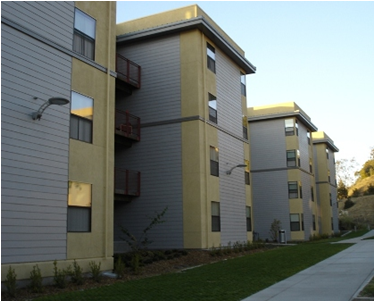 Pioneer Heights student housing at Cal State East Bay
Many students mistakenly assume that their parents will handle their census forms. Not true, say census officials. Past miscounts have cost cities, like Hayward, precious federal dollars over the last decade.
In the Contra Costa Times article, "College students pose census concerns," Martin Castillo, housing director at Cal State East Bay said, "Our students definitely need to be counted here.  They are part of the Hayward community for at least nine or 10 months of the year."
Census takers will be sitting outside dorm buildings at Cal State East Bay to help the 1,300 students who live in campus housing fill out their forms. Most of the Hayward residence halls were built within the last decade, so they have never been included in prior census.
--Kimberly Legocki