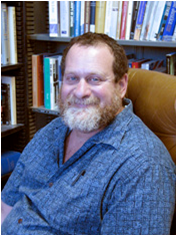 David Baggins
David Baggins, chair of the department of political science at Cal State East Bay, was interviewed by John Seiler about the current census for the CalWatchdog blog.
According to Seiler, the U.S. Constitution originally intended the census to be a simple decennial "enumeration" to determine the number of seats each state got in the U.S. House of Representatives. This likely will be the first time since California joined the Union that a census has not granted more seats, with the number remaining at 53. "The state gained nine seats — the most ever — after the 1930 census, seven after 1950, eight after 1960, seven after 1990 and one after the 2000 count," reported  the Los Angeles Times.
"We're not a particularly fast-growing state anymore," says Baggins. "We will get no additional representatives in Congress. Things are changing for California. There are still immigrants from around the world coming to California. But California is emigrating to the other states. The African-American population is enormously decreasing, probably down to 4 percent in the Census. Whites will be down slightly. Latinos and Asians are increasing."
CalWatchdog is an independent, Sacramento-based journalism venture providing original investigative reports and news stories covering California state government. Read the entire interview.