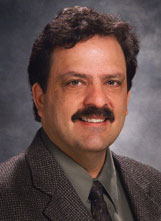 Provost James Houpis
Cal State East Bay Provost James Houpis was one of several education leaders interviewed by Contra Costa Times on budget cuts.
The article states a series of tough years has forced California colleges and universities to slash budgets, in part by cutting back on the number of classes they offer. Nearly every public university has trimmed courses, and more cuts are planned for the summer and fall. Next year's budget could be worse and may result in even fewer classes in the fall. Administrators and counselors worry the cutbacks will have lasting damage, particularly in low-income areas.
"I don't think any (department) can get out unscathed," said Houpis, who this month became provost at Cal State East Bay. "But there's still a wide breadth of courses available."
Read the full article, "Budget cuts force colleges to examine priorities."