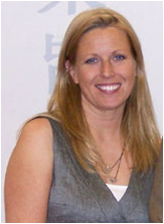 Linda Ivey
As the federal census questionnaires — the nation's 23rd —arrive in the mailboxes this week, Contra Costa Times reporter, Matt O'Brien, spoke with Cal State East Bay Assistant Professor of History Linda Ivey about how times have changed over the past 100 years.  
When the nation's 13th census was compiled in 1910, Contra Costa County was already a diverse region. Italians were the largest immigrant group at that time followed by Portuguese.  In neighboring Alameda County, German immigrants formed the biggest bloc, followed by Irish.
"We'd be surprised about how similar it was," said Ivey.  "Generally, people tend to think of diversity as a new thing, but it was sort of instantly diverse here."
The first decade of the 20th century brought more foreign immigrants to America than at any other time until the 1990s, and 1907 was the peak year, Ivey said. Contra Costa County had a higher proportion of foreign-born residents in 1910 than it does today.
Read the full article, "1910 census provides a snapshot of olden-day East Bay".