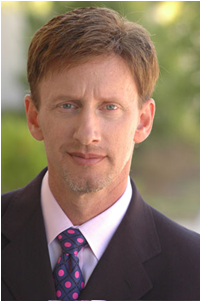 Mark Mastrov by: agassifoundation.org
Mark Mastrov, founder of 24-Fitness and alumnus of Cal State East Bay, wants to buy the Golden State Warriors basketball team.
Mastrov founded 24 Hour Nautilus health club in 1983, two years after graduating from Cal State East Bay. 24 Hour Nautilus grew into the 24 Hour Fitness chain. Mastrov sold the company in 2005 for $1.68 billion and came away with a lot more than the $15,000 he'd initially borrowed from his grandmother.
Oracle Corp. CEO Larry Ellison has already made it well known that he wants to buy the team, to which Mastrov told the Contra Costa Times, "If I sit back and say money wins championships "... when you look around the league, there are a lot of very wealthy owners, like (Dallas Mavericks owner) Mark Cuban. So it's not just about having deep pocketbooks.

"You have to understand the process and you have to put the right team together. If we decide we can get into the bidding process, I think I've put together a phenomenal team that can execute plans to bring the Warriors to the level of a winning program."
 
Read the entire article, "Lafayette millionaire who founded 24 Hour Fitness wants to buy Warriors."
--Kimberly Legocki