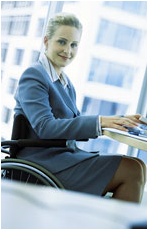 woman in a business suit
Are you interested in converting teaching or training materials currently delivered face-to-face into an online course?  Evolve your best practices into online learning? Or, maybe you desire a level of expertise that can help you advance in your career.
The Cal State East Bay Master of Science in Education, Option in Online Teaching and Learning (MS-OTL) meets the needs of university and college faculty, K-12 teachers, corporate and military trainers, educational administrators, curriculum designers, technical support staff and others who design, implement and teach online courses.

Accredited by the Western Association of Schools and Colleges (WASC), the program is one of the most comprehensive online teaching and learning training programs offered in the world and students who take advantage of it will become experts in the pedagogy of online instruction.

The online-only format makes the program convenient for anyone in the world, not just those who live or work in the San Francisco East Bay Area. Students can look forward to a hands-on, rigorous curriculum in which both the instructors and fellow students provide detailed feedback on every project.
Learn more by visiting the program Web page.
--Kimberly Legocki