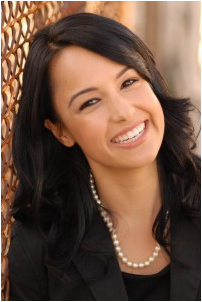 Del Conte by: natalidelconte.com
Natali Del Conte has been busy since graduating from Cal State East Bay ('00 Journalism). In addition to serving as senior editor on CNET, she is also a technical contributor to The CBS Early Show. Her last piece on the controversial new Web site, Chatroulette, ended up on the The Daily Show with Jon Stewart.
Del Conte co-hosts the technology news podcast
Buzz Out Loud
, one of CNET.com's flagship podcasts, in addition to
Loaded
, a daily technology news show on CNET TV where she delivers technology news in 5 minutes or less. CNET is owned and operated by CBS Interactive.
Keep up with Natali's exciting career via her
blog
.