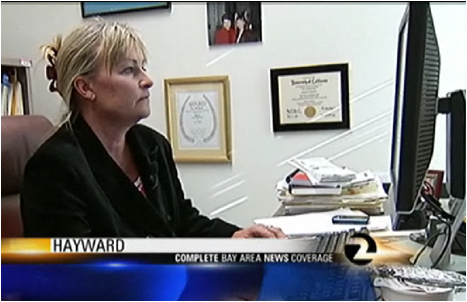 Elizabeth Bergman spoke to KTVU from her CSUEB office. by: KTVU
If you missed KTVU Channel 2's evening news last night, then you missed Political Science Professor Elizabeth Bergman commenting on the Tea Party.
She said, " It's too soon to know the future of the Tea Party. Anything's possible and now with the Internet we have a whole new medium to deal with and we have viral politics to an extent we've never seen before."
View the entire story, "Activists Prepare For Tax Day Tea Party In East Bay," on KTVU's Web site.