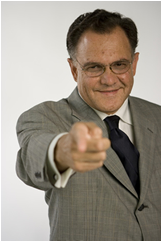 Farid Younos by: noor-tv.com
Lecturer of Human Development Studies and TV Host/Anchorman for NOOR Television Farid Younos will deliver the key note presentation at the 8th Annual Central and Southwest Asia Conference (pdf) at The University of Montana.
His subject is "The Role of Islam in Afghan Politics".  Younos said, "Islam and politics are not two separate entities. Afghanistan without Islamic political thought cannot function. Democratization undermined Islamic law. What Afghanistan needs is an Islamic democracy rather than that of a western democracy. That is why there is resistance."

His presentation takes place at 7:00pm on Thursday, April 22nd.  Event is free and open to the public.
--Kimberly Legocki