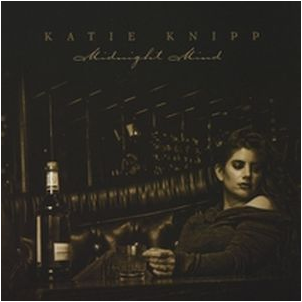 album cover
A vocal music major from Cal State East Bay is becoming a rising star with her first album release. Soulful, original rock describes Katie Knipp's style both musically and personally. The word around venues, writes the Musical Coma blog, is that Knipp is the most dynamic presence currently hitting the stage in Northern California. "While her talent is undisputed, it is her charm with which she engages the audience that brings her fans back time and time again. Knipp's passion for her work combined with her accessible, earthy spirit separates her from the ordinary."
When Knipp is not writing from her own life experiences, she gets her inspiration from movies. "Take Her Down" off her second studio album, is a song she wrote after seeing Charlize Theron's electrifying performance in "Monster." "I like to get completely immersed in a character that is different from myself," says Knipp, "Writing from this space opens up a lot more doors than just focusing on my own life."
Said Musical Coma, "These songs augment her catalogue of original songs focusing on her unusual and sometimes deeply painful life stories. Knipp's honest lyrics rock the listener and then she shatters them with her voice."
Listen to song samples from Knipp's new album, Midnight Mind.
--Kimberly Legocki