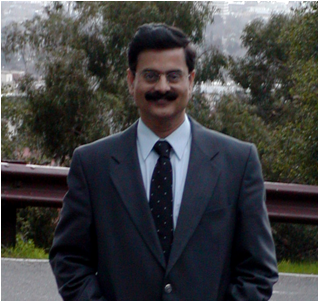 Krishnan Balasubramania
Adjunct Professor of Math and Computer Science Krishnan Balasubramanian had new research accepted for publication in The Journal of Physical Chemistry.
Balasubramanian and co-authors concluded, "closed-cage clusters of composition were detected in the laser desorption mass spectra of W-Se and W-S mixtures. Further study of the precursor revealed the formation of nano tungsten oxide from a mixture of W and Se. The relativistic quantum chemical computations revealed the structure and stabilities of W6, W13, and W14 clusters. The computed atomization energies are consistent with the LDI mass spectra of these clusters that also support the observed stability of these clusters. Clusters of this kind composed of tungsten and oxygen are reported for the first time in the gas phase."
Cal State East Bay faculty, staff and students may read the entire article online via the library.
--Kimberly Legocki