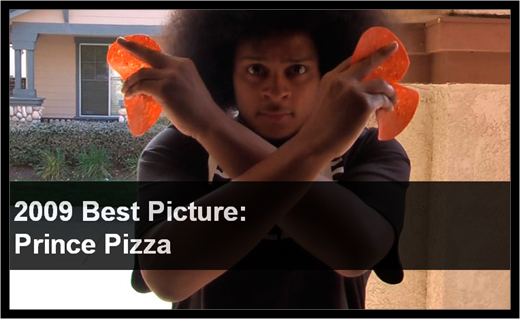 Prince Pizza
Campus MovieFest (CMF), the world's largest student film festival, concludes its 2009-10 tour in Las Vegas, Nevada June 10-13. "We're thrilled to announce that four movies from Cal State East Bay are advancing to our 2010 International Grand Finale," said Jason Makar from Campus Movie Fest. 
Students at over 50 colleges and universities had one week to create their own short movies. All movies are five minutes or less, and use music created by the students themselves or contributed by thousands of independent artists.
The four CSUEB movies screening at the finale are:
My Type of Normal - Quincy struggles with is his everyday life and finds an immediate escape through prescription pills.
Snap! – Rhythm and dance spread across campus.
Prince Pizza - Delivering a pizza is no easy task. The efforts of those who embark on this adventure are greatly appreciated, and deserve a good tip.
All films submitted by CSUEB students may be view online at the Campus MovieFest Web site.
KL